Black Book Announces 2023 Top Client-Rated Financial & RCM Solutions Delivering Digital Transformation and Managing Liquidity
Press Release
•
Jun 7, 2023
Over 900 hospitals and inpatient organizations and 4,000 physician practices were represented in the sweeping series of financial management IT user polls, as formidable challenges are forcing providers to advance their technologies to maintain solvency.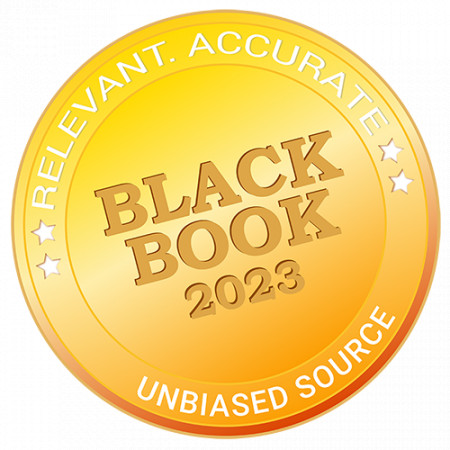 TAMPA, Fla., June 7, 2023 (Newswire.com) - Inflation, medical revenue losses, staffing troubles, and the sluggish recovery of inpatient volumes are adding up to increased total health system expenses, upwards of 13% in Q2 2023. The compounding fiscal distresses of hospitals, physicians, ambulatory ancillaries, and post-acute providers have created intensifying demand for advanced technologies to confront straggling RCM systems and underperforming services, report 90% of the healthcare industry's collective C-suite.
Black Book™ collected survey responses from 4,959 health system Chief Financial Officers, Vice Presidents of Finance and RCM, Controllers, Business Office Managers, Staff, Consultants, and Directors from hospitals and physician practices to determine the top-performing vendors among in-demand financial software, technology platforms, and systems, and assess the gaps and urgencies of financial technology administration.
"The latest wave of post-pandemic challenges accompanying the shift to value-based care finds most providers navigating through empowering virtual health, initiating highly patient-positive experiences and sinking margins," said Black Book's founder Doug Brown. "The lack of advanced analytic tools, strategic dysfunction caused by failed RCM software integrations, and outdated dashboard and decision support systems have put focus on the immediate technology needs of chief financial officers."
While most provider systems expect to experience significant revenue declines this fiscal year due to the continued impact of the pandemic surges, 15% of CFOs state they must regrettably cut or defer spending on RCM technologies aimed at advancing the digital revamp of business processes and efficiency.
Eighty percent of CFOs and senior leaders in the 2023 Black Book survey revealed the absolute need for digital transformation in their finance divisions for the commercial stabilization and long-term survival of their healthcare organizations. Less than 9% of respondents confirmed their organizations have fully initiated comprehensive strategies for extensive financial IT improvement, worsened since last year.
Other Black Book survey insights include:
Seventy-five percent of respondents stated that missing IT capabilities and redundant or conflicting processes were identified in the second quarter of 2023 as immediate drivers of prioritizing financial systems rationalization and prompt acquisitions by Q1 2024.
In Q2 2023, providers are reportedly seeking modular technology improvements for patient engagement and access solutions (30% surveyed), predictive analytics (30%), benchmarking analytics (23%), cost accounting (13%), forecasting tools (10%) and enterprise resource planning software (8%) specifically.
Eighty-one percent of financial executives report their organizations are actively monitoring the use of automation technology to increase charge accuracy and reduce operational costs.
Ninety-six percent of CFOs state that digital transformation efforts continue to be at the forefront of health systems' financial operations and strategy for 2024-2025.
"The capabilities bar keeps rising for healthcare financial and RCM technology, and dodging the end-to-end digital revolution is creating organizational havoc for providers that postponed their financial transformation journeys during the pandemic," said Doug Brown, President of Black Book. "But a major shift from purchasing multiple bolt-on and modular applications to selecting a single, comprehensive vendor with end-to-end capabilities is surging in 2023, according to the survey results."
The ongoing departure of skilled and valuable professionals from healthcare organizations and the subsequent scramble to attract and retain talent is a major focus of 77% of surveyed CFOs and financial managers as the current labor shortage is exacerbating the situation. Along with recruitment and retention challenges in the health system business operations, another major shift, since the pandemic began, has been the rise of remote work. Thirty-nine percent of respondents report that they are investing in responsive technology products that allow for high productivity and data access for remote employees and creating collaborative spaces essential to implementing a flexible workplace approach.
Black Book conducts polls and surveys with healthcare executives and front-line users about their current technology and services partners and awards top-performing vendors based on performance based on 18 indicators of client experience, loyalty, and customer satisfaction.
Black Book's full 2023 financial software solutions survey results including 40 RCM categories and over 300 vendors can be viewed at https://blackbookmarketresearch.com/finance-revenue-cycle-management
Solutions ranking highest by financial client experience among 18 RCM Key Performance Indicators for 2023 by survey participants are:
AMBULATORY CLAIMS MANAGEMENT & CLEARINGHOUSE SOLUTIONS
TRIZETTO PROVIDER SOLUTIONS, COGNIZANT
INPATIENT CLAIMS MANAGEMENT SYSTEMS
WAYSTAR
BENCHMARKING & COMPARATIVE ANALYTICS
AXIOM BY SYNTELLIS PERFORMANCE SOLUTIONS
CHARGEMASTER & PRICE TRANSPARENCY SOLUTIONS
OPTUM
COMPLEX CLAIMS SOLUTIONS
ASPIRION
COST ACCOUNTING & FINANCIAL DECISION SUPPORT SYSTEMS
AXIOM BY SYNTELLIS PERFORMANCE SOLUTIONS
FINANCIAL INTELLIGENCE, REPORTING & VISUALIZATION
DIMENSION INSIGHT
END-TO-END RCM OUTSOURCING, HOSPITAL CHAINS, SYSTEMS, CORPORATIONS, INTEGRATED DELIVERY NETWORKS & CORPORATIONS
ENSEMBLE HEALTH PARTNERS
END-TO-END RCM OUTSOURCING, COMMUNITY HOSPITALS & MEDICAL CENTERS 101+ BEDS
ENSEMBLE HEALTH PARTNERS
END-TO-END RCM OUTSOURCING, LARGE PHYSICIAN PRACTICES & GROUPS
CHANGE HEALTHCARE
END-TO-END RCM OUTSOURCING, SMALL PHYSICIAN PRACTICES
ADVANCEDMD
END-TO-END RCM OUTSOURCING, HOSPITALS UNDER 100 BEDS
AGS HEALTH
END-TO-END RCM SOFTWARE & TECHNOLOGY, LARGE HOSPITALS & MEDICAL CENTERS 250+ BEDS
WAYSTAR
END-TO-END RCM SOFTWARE TECHNOLOGY & SERVICES, POST ACUTE & LONGTERM CARE
QUADAX
END-TO-END RCM SOFTWARE TECHNOLOGY, HOSPITALS UNDER 100 BEDS
TRUBRIDGE
END-TO-END RCM SOFTWARE TECHNOLOGY, PHYSICIAN PRACTICES & AMBULATORY FACILITIES/GROUPS
VERADIGM PAYERPATH
END-TO-END RCM SOFTWARE, LARGE HOSPITAL CHAINS, SYSTEMS, CORPORATIONS, INTEGRATED DELIVERY NETWORKS & CORPORATIONS
WAYSTAR
END-TO-END RCM SOFTWARE, SMALL TO MID-SIZE HOSPITAL CHAINS, SYSTEMS, CORPORATIONS, INTEGRATED DELIVERY NETWORKS & CORPORATIONS
WAYSTAR
ENTERPRISE DOCUMENT MANAGEMENT & IMAGING
HYLAND ONBASE
ENTERPRISE MANAGEMENT, CLOUD SOLUTIONS
WORKDAY
ENTERPRISE MASTER PATIENT IDENTIFIER SOLUTION
RHAPSODY LYNIATE/NEXTGATE
INSURANCE DISCOVERY
ZOLL DATA
NURSE STAFF SCHEDULING
AVANTAS AMN HEALTHCARE
PATIENT ACCESS SOFTWARE
ACCUREG SOFTWARE
PATIENT ACCOUNTING, COMMUNITY HOSPITAL
MEDITECH C/S PATIENT ACCOUNTING
PATIENT COMMUNICATIONS & FINANCIAL RCM SATISFACTION SOLUTIONS
UPFRONT
PATIENT FINANCIAL ENGAGEMENT
CEDAR PATIENT FINANCIAL ENGAGEMENT PLATFORM
PATIENT FINANCING & MEDICAL LOAN SOLUTIONS
CLEARBALANCE
PATIENT PAYMENT TECHNOLOGY
WAYSTAR
PHYSICIAN STAFF SCHEDULING
QGENDA
PROVIDER CONTRACT MANAGEMENT & OPTIMIZATION SOLUTIONS
AXIOM BY SYNTELLIS PERFORMANCE SOLUTIONS
RCM ROBOTIC PROCESS AUTOMATION
BOSTON SOFTWARE SYSTEMS
REAL-TIME LOCATION SYSTEMS (RTLS)
MIDMARK RTLS
REVENUE CYCLE WORKFLOW OPTIMIZATION
FINVI
REVENUE ANALYTICS SOLUTIONS
VISIQUATE
REVENUE RECOVERY & ACCOUNTS RECEIVABLE SOLUTION
MRA REVECORE
REVENUE/CHARGE INTEGRITY & BILLING COMPLIANCE SOFTWARE
STREAMLINE HEALTH
SPEND MANAGEMENT SOLUTIONS
SYMPLR
About Black Book
Black Book™, its founder, management, and staff do not own or hold any financial interest in any of the vendors covered and encompassed in the vendor satisfaction surveys it conducts. Black Book reports the results of the collected satisfaction and client experience rankings in publication and to media prior to vendor notification of rating results and does not solicit vendor participation fees, review fees, inclusion or briefing charges, consultation requirements, and/or vendor collaboration as Black Book directly polls vendors' clients.
Black Book™ has polled for vendor satisfaction and industry trends across the healthcare software, technology, and outsourcing sectors around the globe. Since 2010, Black Book began polling the client experience of now over 1.200,000 healthcare software and services users. Black Book expanded its survey prowess and reputation of independent, unbiased crowd-sourced surveying to IT, clinical, operations, and financial professionals, physician practice administrators, nurses, consultants, executives, and hospital information technology managers.
Source: Black Book Research