Bitminutes Teams With World Capacity Builders to Alleviate Rural Poverty in the Developing World
BitMinutes and World Capacity Builders announce a partnership to apply their technologies jointly to solve a worldwide rural financial problem.
Press Release
-
updated: Jul 2, 2018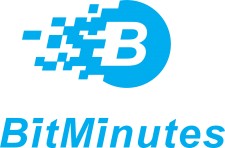 ROSWELL, Ga., July 2, 2018 (Newswire.com) - BitMinutes and World Capacity Builders announce a partnership to apply their technologies jointly to solve a worldwide rural financial problem.
BitMinutes built a blockchain and token-based delivery system that can connect anyone in the world to key financial services through their mobile phone. This connects an estimated 2 billion underbanked consumers globally to financial tools they need to in order to expand their economic ventures and raise their standards of living. This market-tested system leverages its prepaid-minute token (BMT) to provide low-cost financial services. BMTs will serve as the universal cryptocurrency for enabling global telecommunications providers, retail merchants and a network of trusted agents to offer free money transfer and guaranteed loans to four billion cellphone users globally.
"Our platform is reshaping both the telecoms and financial industries and is bringing a game-changing solution to billions of people worldwide. We're thrilled that BitMinutes token generation continues to promote such strong interest," said Tom Meredith, CEO, BitMinutes.
World Capacity Builders Inc. (WCB), based in Vancouver, Canada has also developed technology and infrastructure to build economic capacity to these 2 billion people, enabling them to have government-issued Identification and phone numbers (Identifiers) and giving them easy-to-register Prime OneCard financial accounts. WCB is supported in its mission by the Prime Domain International LLC (www.primedomain.com). At the time of this auspicious partnership event, WCB and its associates have provided accounts for more than 10 million users in the Philippines in conjunction with the Barangay Assistance Network (www.barangayassist.net).
"We are happy to benefit from a brilliant concept that does not only allow financial inclusion of the unbanked but provides communications facility as well for the unconnected," says Hazel Bernadette Madrigal Cruz, CEO Barangay Assistance Network.
Both BitMinutes and WCB will pool their intellectual properties to offer a compelling program that will ultimately uplift the capacities of underprivileged Filipinos. This program works closely with various government ministries in the country. Similar initiatives are planned for Ghana and Colombia.
BitMinutes is poised to apply its unique next-generation, digitally-based monetization platform to the task of unlocking the pent-up economic potential of hundreds of rural communities in the developing world by enabling the seamless transfer of prepaid phone minutes to real-world currency. This is the seemingly simple step that makes affordable financial service delivery possible. WCB's expertise, resources, and access to a vast network in underserved regions of the world can financially support that. The combined technologies and infrastructure of WCB and BitMinutes will be a boon to the inhabitants of the rural world.
"We particularly like BitMinutes' micro-credit and nano-credit lending program. Here is a company that understands the essentials of how the underprivileged can be elevated in a faster manner! We know we can help solidify their mission," said Keith Buck. Chairman of WCB.
WCB also develops international communications facilities to service these rural communities via WCB's Rural and Remote Broadband System (RRBS) which is part of a network telecom infrastructure venture building in several countries across the Americas, Africa, and Asia using state-of-the-art ITU standardized wireless over fiber technologies. (see www.advintive.com)
BitMinutes and WCB have agreed to work closely together on their common objectives, combining their technologies and worldwide distribution networks to achieve them.
About BitMinutes
BitMinutes is a start-up fintech company, founded in the U.S., with its European subsidiary established in Vaduz, Liechtenstein. BitMinutes is a cryptocurrency backed by prepaid airtime minutes, a real asset already traded informally globally by billions of mobile phone users. The BitMinutes tagline "Better Crypto for a Better World" reflects the fact that BitMinutes tokens allow peer-to-peer cash transactions to over 2 billion bank accounts in 70 countries and prepaid top-up to over 4 billion mobile accounts in over 200 countries.
More importantly, BitMinutes facilitate the expansion of micro-credit and nano-credit lending in communities where lending is rare and too expensive for most individual borrowers. BitMinutes ownership and transactional records will establish a new type of consumer credit score for emerging market consumers who currently struggle with limited access to capital and a lack of traditional banking services.
More details are provided at www.BitMinutes.com.
About World Capacity Builders
World Capacity Builders Inc. is a private British Columbian company dedicated to improving access to communication solutions, financial services, and technologies for the world's poor and underserved communities. To achieve this goal, the company partners with other companies who share their values while working on new tools and technologies.
For more information, please contact: Nona Perez MVG, +1 646 205 7030, info@mvgmain.com
Source: BitMinutes Inc.
Share:
---
Categories: Cryptocurrency
Tags: Bitminutes, Blockchain, BMT, cellphone, Cryptocurrency, Ethereum, Financial Services, Fintech, micro-loans, unbanked, WCB, World Capacity Builders
---