Bishop Technologies Runs HubStor to Archive, Protect, and Manage File Storage in Microsoft Azure
Press Release
•
Jul 19, 2016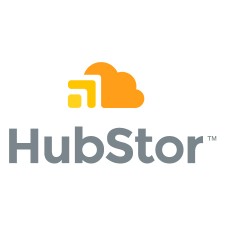 KANATA, ON, July 19, 2016 (Newswire.com) - ​HubStor Inc., developer of the world's first data aware cloud archive solution, today announced that Microsoft cloud technologies specialist Bishop Technologies now runs HubStor for file system archiving and data protection.
In preparing to help Bishop's enterprise and mid-market clients leverage Microsoft Azure for low-cost, eDiscovery-ready email and file server archiving, Bishop's IT team wanted to run the HubStor service for their own internal file archiving and data protection needs.
"The process to get HubStor fully up and running was amazingly easy and simple."

Mike Nguyen, IT Administrator
"The process to get HubStor fully up and running was amazingly easy and simple," says Mike Nguyen, IT Administrator, Bishop Technologies. "We started the process on a Monday morning and were into configuration and orientation the following day."
Mike Nguyen opted to deploy the HubStor solution into Bishop Technologies' own Microsoft Azure account. HubStor uniquely supports the option of deploying the software-as-a-service solution into an organization's own Azure account, allowing any existing Azure credits and volume discount arrangement that the organization might have with Microsoft to be applied to their use of HubStor for enterprise archiving, data protection, search, and compliance.
HubStor interviewed Mike Nguyen about his experience and thoughts regarding their deployment of the HubStor service into Bishop's Azure account. Read the full interview.
On July 27, 2016, Geoff Bourgeois, CEO, HubStor and Greg Campbell, CTO, HubStor will be featured speakers in a webinar hosted by Bishop Technologies titled 10 Things to Look For in a Cloud Archive. The objective of the discussion is to share knowledge with other IT leaders around the challenges in performing enterprise archiving on public cloud infrastructure. To attend the webinar, register here.
Source: HubStor Inc.
Related Media
Additional Links