Biomni Partners With TeamUltra to Integrate ServiceNow With Veritas NetBackup
Customers will benefit from enhanced data resiliency through more efficient, automated self-service capabilities
Press Release
-
updated: May 17, 2018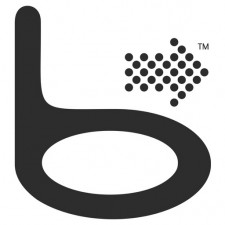 SYDNEY, May 17, 2018 (Newswire.com) - Biomni today announced that it has partnered with TeamUltra, a Computacenter company, to extend the reach of their self-service automation solutions into ServiceNow. TeamUltra will assist in bringing a ServiceNow-certified app to market that will be part of Biomni's NetBackup Self Service solution suite (a Veritas Technologies LLC product offering).
NetBackup Self Service empowers enterprise IT and service providers to build and manage Backup-as-a-Service powered by Veritas NetBackup, the world's leading backup and recovery solution for enterprise data centers and hybrid clouds. The new ServiceNow app for NetBackup Self Service enables business users to more efficiently initiate a core range of backup and recovery processes directly within ServiceNow, increasing data resiliency and security for corporate IT infrastructures.
Biomni is the pioneer of end-user IT self-service and automation solutions, focusing on employee productivity gains via lightning-quick access to IT and rapid-service delivery. NetBackup Self Service is an integral part of the Veritas NetBackup product suite and is available globally via the Veritas Partner Network.
Angus Gregory, Chief Executive Officer of Biomni, said:
"Biomni is driven by the constant desire to exceed our customers' objectives.  We strive to empower more business users to be independent and benefit from greater self-service opportunities. We, therefore, wanted to partner with a leader in the ServiceNow ecosystem. TeamUltra is EMEA's leading ServiceNow partner with a rich history of developing and implementing innovative solutions built on the ServiceNow platform. This collaboration will improve user satisfaction and reduce the workload that the service desk manages."
TeamUltra is a ServiceNow Gold Services and Sales partner and also a Technology partner. It has completed more than 600 customer projects and implementations. The TeamUltra range of ServiceNow solutions enables service management for every department in the enterprise. 
Mike Beale, Managing Director of TeamUltra, added:
"The combination of Biomni's feature-rich data resiliency solutions and the ServiceNow platform will offer customers a powerful self-service app that enables business users to independently execute many data resiliency processes and the catalogue of backup and recovery policies will be customised to each individual customer requirement. The growth of the ServiceNow platform means that this integration will benefit an increasing number of customers worldwide."
Biomni is currently one of 16 delegates on the UK CASTS Technology mission to Australia identifying further opportunities in the Australian market due to high demand. Excited about further expanding into the APAC market, find out more about Biomni at Biomni.com.  
Michael Ward, Director-General of Trade and Investment Australasia, U.K. Department for International Trade, said:
"It's terrific to have Biomni as part of the U.K.'s technology trade mission currently in Australia and help support their global ambitions. There are immense opportunities for innovative U.K. tech companies in this market and Biomni's partnership with TeamUltra creates an even stronger U.K. proposition for Australian companies seeking world-leading tech expertise to help deliver growth." 
About Biomni
Founded in 1999, Biomni set out to solve the challenge of improving the relationship between Service Provider and Enterprise customers. Through our multi-channel approach to self-service, our solutions help drive up employee productivity and satisfaction through rapid access to IT services and service delivery.
Biomni is a Veritas Technologies OEM partner, a Microsoft Gold Application Development partner and an Elite status VMware Technology Alliance Partner (TAP).  
About TeamUltra
TeamUltra, a Computacenter company, is the EMEA's leading ServiceNow Gold Services partner. We enable our customers to change the way people work by using the ServiceNow platform to enable service management for every department in the enterprise with IT Service Management, IT Operations Management, Security Operations, Customer Service Management, Field Service, Human Resources, Facilities, Governance Risk and Compliance. We provide Professional Services, Managed Services and Support and Integration Solutions based around the ServiceNow platform to the global ServiceNow community.
Source: Biomni
---
Categories: Computers and Software, Business Technology
Tags: BaaS, Backup, Backup recovery, Biomni, TeamUltra, Veritas
---