BioMauris' Seed-to-Sale Platform Selected to Launch State of Iowa Medical Cannabidiol Program
BioMauris becomes only fifth company with a state-level cannabis contract
Press Release
-
updated: Mar 14, 2018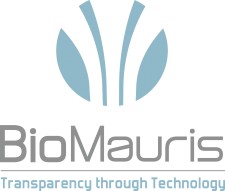 BEND, Ore., March 14, 2018 (Newswire.com) - BioMauris LLC today announced that its patented software platform has been selected by the state of Iowa to manage all seed-to-sale components of its medical cannabidiol program, including inventory tracking, medical cannabidiol sales, and patient and caregiver registration. Iowa is the first state to adopt a seed-to-sale solution in which the only legalized form of cannabis is medical cannabidiol.  BioMauris is the fifth company to have been awarded a contract to manage a statewide cannabis program.
Iowa's first Medical Cannabidiol Act was signed into law in 2014. On May 12, 2017, Governor Terry Branstad signed House File 524 into law, expanding the previously implemented program to allow for the manufacture and dispensing of medical cannabidiol to patients with qualifying conditions. The program is due to go live on Dec. 1, 2018. 
This is the first state contract for BioMauris, which leverages the world's top-rated CRM, Salesforce, to implement its point of sale, seed-to-sale tracking, customer loyalty and distribution services for the healthcare sector.  BioMauris has built its platform on Salesforce due to its customization capabilities and unparalleled security. 
The platform's flexibility allows it to integrate with external systems, including the various government departments which will be utilizing the system as part of the medical cannabidiol program. BioMauris' system introduces robust reporting and data management capabilities, which gives Iowa the ability to access all inventory movement, dispensary sales and patient activity in real time. Being fully PCI-DSS and HIPAA compliant, the BioMauris platform can securely process payments and protect sensitive patient information. 
Over the course of several years implementing tracking and distribution programs for a diverse group of clients throughout healthcare, the BioMauris team has gained the skills and experience necessary to develop a full ERP (Enterprise Resource Planning) solution for the cannabis industry.
"Our team has extensive history in the pharmaceutical business and therefore has a unique appreciation for data integrity and security.  Additionally, we fundamentally believe the opportunity to track patient progress and associate the benefits received with the products used is an incredible opportunity for the cannabis industry. Our patented technology, makes this not only possible but simple for all users," commented Erik Emerson, founder and president. "We are excited to bring our product to the great state of Iowa and look forward to a long partnership with them. We believe strongly in what Iowa is attempting to do with their program and believe it is a perfect fit with our strategy for the cannabis industry."
About BioMauris
BioMauris is a new kind of technology company dedicated to managing all aspects of product tracking, fulfillment and distribution with a specific focus on the healthcare market. We are committed to the continual evolution of our platform to become the premier provider of seed-to-sale tracking, data management and retail services for the cannabis industry.
For inquiries and additional information contact:
Scott Feldstein; sfeldstein@biomauris.com; (888) 552-9769 ext. 103
Source: BioMauris
Share:
---
Categories: Cannabis, Healthcare and Medical Informatics
Tags: BioMauris, cannabidiol, cannabis, dispensary, inventory, Iowa, patients, Salesforce, seed-to-sale, software, tracking
---