BillionToOne's Senior Vice President of Sales and Commercial Operations Named One of the Top 25 Women Leaders in Biotechnology of 2021
Press Release
•
Oct 20, 2021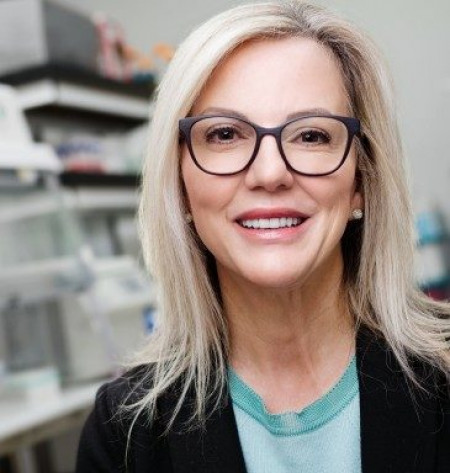 MENLO PARK, Calif., October 20, 2021 (Newswire.com) - BillionToOne, Inc., a precision diagnostics company, is excited to announce that Nancy Johnson, Senior Vice President of Sales and Commercial Operations, has been named by The Healthcare Technology Report as one of 2021's Top 25 Women Leaders in Biotechnology. "Nancy is an excellent leader, and we are thrilled that an outside organization has recognized something that we at BillionToOne already know to be true," said Oguzhan Atay, Ph.D., co-founder and CEO of BillionToOne.
Nancy's leadership is critical to BillionToOne's phenomenal growth. She built a sales and commercial operations powerhouse from the ground up. Learn more about Nancy here.
The accomplished women selected for this year's Top 25 Women Leaders in Biotechnology award are distinguished in their professional achievements and contributions to their organizations. Nancy was chosen out of hundreds of nominations and comprehensive analysis of professional milestones achieved, longevity in the biotech field, and demonstrated domain expertise.
Please join BillionToOne in recognizing Nancy's achievements and those of the other Top 25 Women Leaders in Biotechnology of 2021 award recipients.
About BillionToOne
BillionToOne, headquartered in Menlo Park, California, is a precision diagnostics company with a mission to make molecular diagnostics more accurate, efficient, and accessible for all. The company's patent-pending QCT molecular counter platform is the only technology platform that can accurately count DNA molecules to the single-count level. BillionToOne's flagship product, UNITY, is the first and only cell-free DNA test that assesses fetal risk for recessive conditions and aneuploidies from a maternal blood draw. BillionToOne was co-founded by Oguzhan Atay, Ph.D., and David Tsao, Ph.D. For more information, visit www.billiontoone.com.
Source: BillionToOne Inc.