BillCutterz Celebrates 10 Years of Success
Press Release
-
updated: May 31, 2019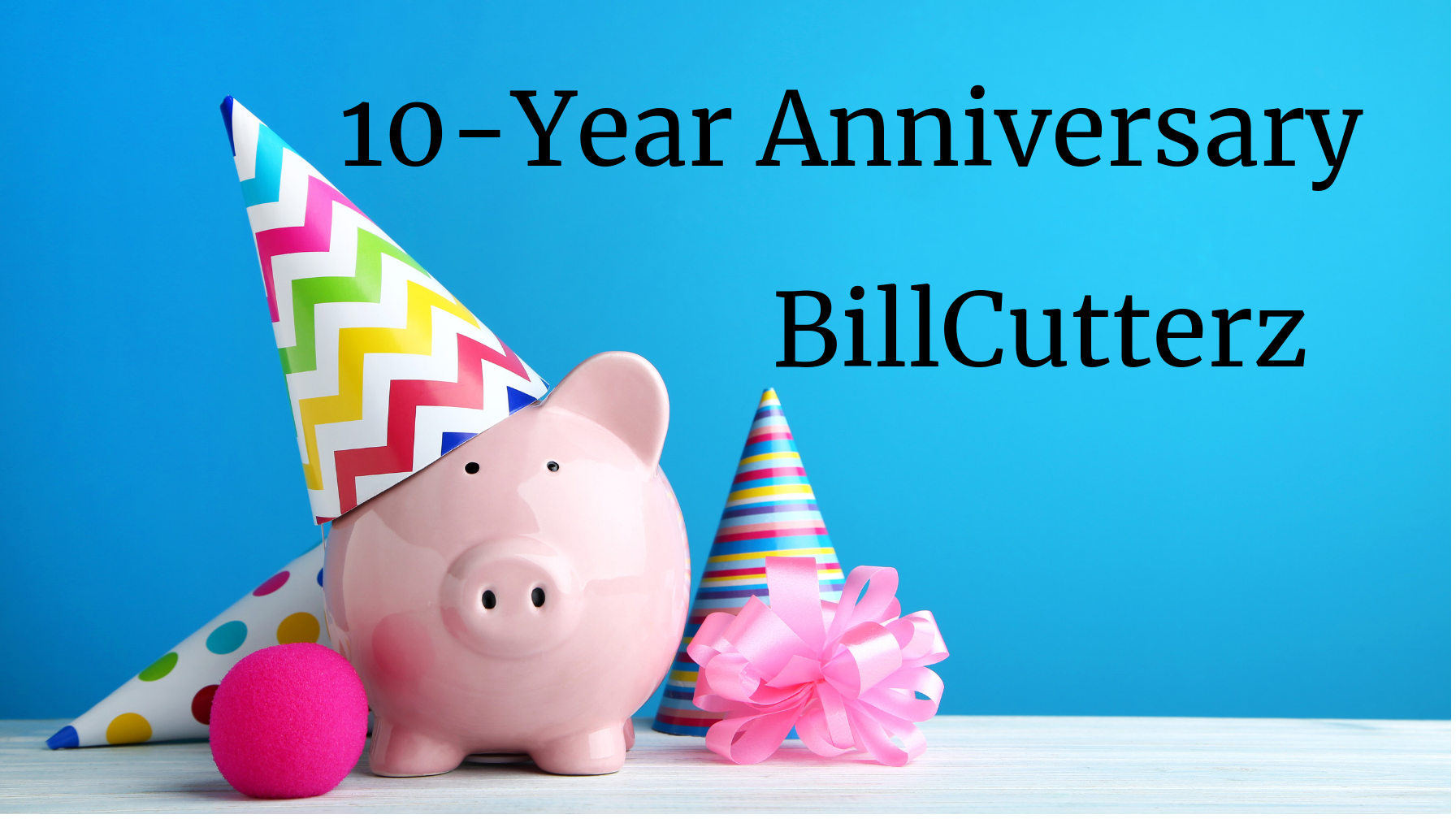 CORPUS CHRISTI, Texas, May 31, 2019 (Newswire.com) - BillCutterz, a bill negotiation service specializing in lowering customers' monthly bills, is celebrating its 10th anniversary with a list of 10 reasons why the company is so proud to reach this milestone. The company, which was founded by Barry Gross in May 2009, remains dedicated to helping people save money with little to no effort or hassle on their part. "At BillCutterz, because we speak to the right person in the right department, we expect to get savings from $30 to $75 or more per bill per month for at least 12 months without changing any features on your plan," said Mr. Gross.
10 Reasons Why The Company Is So Proud
1. BillCutterz's Business Model is a win-win-win
a. The company's customers get a lower rate on their monthly bills (the success rate is over 85%) or are able to confirm they are paying the lowest rate available.
b. If BillCutterz does not save its customers money on their monthly bills, there is no charge whatsoever. If the company does save money for a customer, BillCutterz simply splits the savings with them.
c. BillCutterz does the work -- the customer saves the money. Nobody wants to spend hours haggling and hassling with their service providers or being on endless hold, so BillCutterz does it for the customer.
2. Conscientious employees are the backbone of the company's success.
3. The company's media coverage validates its business model while expanding its audience. For any company to be featured on ABC World News Tonight with Diane Sawyer is like winning the Triple Crown.
4. Seamless solutions have been key to saving BillCutterz's customers money.
5. Affiliate partners and an array of bloggers have spread the good word about BillCutterz too.
6. The company's blogs have been numerous and widely read by its vast audience. It's nearly impossible to comprehend that BillCutterz has published over 525 blogs in the last 10 years. These provide invaluable tips and tricks to save money for families and businesses.
7. Customer loyalty continues to inspire the company to forge ahead and be the best it can be. BillCutterz has customers who have been loyal for over eight years, and the company continues to save them money or keep their rates to a minimum.
8. The company's competition has made BillCutterz forever grateful. As a business, its model has been copied by many, and the company is flattered.
9. The company's perspective has shifted dramatically over the course of time. The true value of utilizing its service is stress-relief.
10. The motivation of BillCutterz has come from those the company has helped and aspires to serve in the future. "While the last 10 years have been awesome, we look forward to assisting even more people to improve their financial health and emotional well-being," said Mr. Gross. "Gratitude is an understatement. I am so appreciative of our customers, employees, consultants, affiliates, and so many others who have contributed to our success."
To save money on your monthly bills and boost your financial freedom, please visit us here.
Contact Information…
BillCutterz
3833 S. Staples, Suite S118
Corpus Christi. Texas 78411
Website/Signup: www.billcutterz.com
Email: hello@billcutterz.com
Phone: 855-395-7283
Fax: 361-444-1994
Source: BillCutterz
Share:
---
Categories: Personal and Family Finances
Tags: bill negotiation, coupons, cut bills, discount bills, lower bills, lower cable bill, lower cellphone bills, lower monthly bills, monthly bills, save on bills, shrinkabill
---