Big Market Media Producers Ditch the Airwaves, Launch 'The Show' on Rabble.TV!
Electrifying weekly variety program blends edgy commentary with exclusive interviews in 'a rapidly rising flash flood of information, opinion and insight.' Emmy-Award nominated/winning talent teams with global radio imaging producer in prime-time offering on rapidly-expanding digital network.
Press Release
-
Dec 16, 2015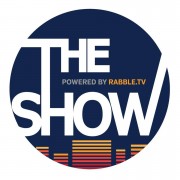 CHICAGO, December 16, 2015 (Newswire.com) - ​​​​​​​​​​​​​​​​​​​​​​​​​​​​​The creators of 'THE SHOW' multimedia franchise and Nashville, Tenn.-based Rabble.TV today are announcing the formulation of a partnership, culminating in the launch of a weekly, one hour, live streaming, prime-time current events program, airing on Wednesday nights at 9/8C. 'THE SHOW' debuts on January 13, 2016 as the most recent installment of its namesake, a fast-growing weekly online broadcast with global reach, featuring original co-hosts James 'Jim' Wallin and Justin 'JROCK' Schoenrock. Listeners can access the live stream at Rabble.TV or by downloading the RabbleTV app. on their smart phones through iTunes and Google Play. Rabble.TV is a streaming audio platform that allows users to broadcast and listen to alternative commentary for current events, sports and television programming.
"Rabble.TV is emerging as an industry leader in live event streaming and their commitment to quality and listener accessibility made this the perfect choice to reach audiences across the full spectrum," says Justin 'JROCK" Schoenrock, Co-Host and Emmy® ​-Award Winning TV Producer. "This partnership provides our brand with an opportunity to evolve and reach more listeners than ever before."
"We're thrilled to have THE SHOW joining Rabble.TV," says Ryan Tyrrell, Managing Partner, Rabble.TV. "When we launched our live streaming platform earlier this year, Justin Schoenrock and Jim Wallin are exactly the type of content creators we hoped would jump on board. They're extremely knowledgeable about the reach and scalability of our network, and they understand how to leverage it to build a worldwide audience."
Emanating from a brand-new, state-of-the-art studio in Chicago, THE SHOW boasts a 'big market' professional production, including live call-in capabilities, real-time interviews and social media interaction on Twitter, Facebook, Instagram and through the Periscope app. The program will feature unfiltered talk on diverse subject matter as well as a stable of regular contributors, celebrity and expert interviews.
"We are living in a vibrant and volatile world, where political correctness, salacious headlines and hyper-sensitivity dominates the conversation," says Jim Wallin, Co-Host and Emmy® ​-Award Nominated TV Producer. "Now more than ever, it is imperative to both entertain and inform, while starting and continuing the conversations that must be held in order for all of us to move forward together."
"Rabble.TV is Audio Democracy," adds Tyrrell. "It's been our mission from the beginning. That's why we feel like this partnership is such a good fit."
Joining Jim and 'JROCK' as producer is long-time industry imaging professional Michael Horn, whose resumé includes two decades at CBS Radio in Chicago and whose voice and imaging work is currently heard by millions on television and radio in dozens of markets worldwide. "THE SHOW will be a magnet for people of every background. From video games to terrorism, politics to sports, paranormal, fitness, logistics and beyond, we cater to what our listeners want," says Horn.
For more information on THE SHOW, including upcoming broadcasts, guest lists and program archives, please visit www.streamtheshow.tv. Follow THE SHOW on Twitter @streamtheshow and at Facebook.com/streamtheshow.
About Rabble.TV: Rabble.TV is a community driven social audio app that allows users to broadcast and discuss their insights and opinions about live sports, television, and current events. The platform was founded on the idea of audio democracy, striving to give a voice to anyone, from passionate fans to aspiring broadcasters. Rabble.TV provides an alternative to national commentators who have grown to be lackluster and repetitive. Since launching in April 2015, the platform has played host to thousands of live broadcasts including major sporting events, political debates, and commentary on pop-culture events. ​
Share:
---
Categories: Internet and Streaming Media, Radio Programs, Online Programs
Tags: Android, Apple, Chicago, Emmy Award, Google Play, itunes, Nashville, Periscope, Producers, Rabble, Radio, Streaming
---