Big D Adds Automated Monitoring to Long List of Oil Field Services
Press Release
-
updated: Oct 11, 2018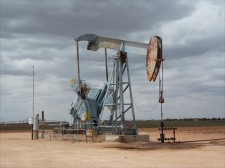 MIDLAND, Texas, October 11, 2018 (Newswire.com) - The Big D Companies have further expanded their range of oilfield services to include automated monitoring systems through the acquisition of Remote Monitoring Systems LLC.
Through its purchase of the industry-leading company, Big D has established Big D Automation Systems. The company will provide Permian Basin operators with fast, safe and economical access to production sites, allowing around-the-clock monitoring of critical production site functions from anywhere in the world.
Through its acquisition, Big D continues to expand its range of services to oil and natural gas producers in the Permian Basin.
"Our customers demand efficient and convenient access to the oilfield services they need to keep operations running smoothly," said Don Tomlin, president and founder of the Big D Companies. "Through this acquisition, we can provide highly engineered systems that are installed by experts with years of experience."
For more than four decades, Big D has been providing innovative solutions to producers who are performing a growing range of oilfield operations. The company's services include earth moving construction, pit lining, poly pipe installation, fencing, water transfer, generator rentals and pump rentals.
"By continuing to grow services, improve processes and seek new technologies, we've improved our ability to satisfy customers and have become the Permian Basin's true turnkey service provider," said Tomlin. "For many years, we have helped our customers prepare their sites for drilling and production operations and now, we will continue to serve them long after production has been established."
Big D Automation Systems will allow customers remote access to oil, natural gas and water-flow meters. They will be able to check tank fluid levels and frack pit levels as well as generators, compressors and pumps. The company also offers live video monitoring and valve control technology to prevent theft from tank batteries and to fight illegal dumping at saltwater disposal wells.
Big D's high-quality and innovative services have provided convenience and efficiency for years. Its new line of production site automation services will provide more solutions, further setting the standard of technology for the Permian Basin's oil and natural gas industry.
About The Big D Companies
Since 1977, Big D has made it their mission to constantly pursue new technologies, products and services to better serve their customers in every facet of oilfield construction and services. Big D coordinates the precise combination of products and services needed on every job from start to finish while ensuring that every project conforms to the highest industry standards. 
For complete information, please contact The Big D Companies at 800.562.4440 or visit www.bigdco.com.
Contact:         
Justin Primera, Sales Manager                     Stacy Jones, MindsEye! 
432.967.5925                                                  405.608.5311
jprimera@bigdco.com                                   sjones@mindseyeads.com
Source: The Big D Companies
Share:
---
Categories: Energy, Construction
Tags: asset monitoring, automated monitoring systems, oilfield construction, oilfield monitoring, oilfield monitoring services, remote access, the Big D Companies
---