Bevan Brittan Launches Wilson Proforma Tracker to Streamline Billing Processes and Increase Invoice Accuracy
UK-Top 100 national law firm accelerates its work-to-bill life cycle with Wilson Proforma Tracker
Press Release
-
updated: Jan 22, 2020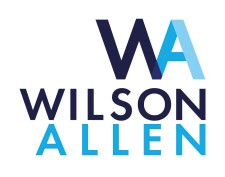 NEWTOWN SQUARE, Pa., January 22, 2020 (Newswire.com) - Wilson Allen today announced that Bevan Brittan LLP has gone live with Wilson Proforma Tracker software, enabling the firm to streamline its billing processes and increase invoice accuracy.
Bevan Brittan produces a large number of invoices each month. Wilson Allen worked with Bevan Brittan to design a workflow using Wilson Proforma Tracker to reduce manual input and minimize inaccuracies caused by the re-keying of information by multiple users. The software integrates with Bevan Brittan's Elite 3E practice management system, enabling the firm to save time and increase accuracy throughout the billing cycle to minimize delays in bill production and invoice delivery.
Nick Hodgson, Finance Director at Bevan Brittan, explains the experience of working with Wilson Allen. "We started the project with a nine months timeframe in mind, which I am pleased to say we hit. We found Wilson Allen to be exceptionally responsive and collaborative throughout the project. The consulting team's technical and functional knowledge is very high. They effectively designed a solution that meets our functional requirements with minimal customizations to reduce our long-term total cost of ownership," Hodgson says. 
Early results with Wilson Proforma Tracker have been positive. "The software has a very intuitive user interface, so training went very quickly. Within our first couple of billing cycles with Wilson Proforma Tracker, we have been able to reduce the time spent on our billing processes," Hodgson explains. "There is less work in progress (WIP) remaining at the end of the month as we can include more time on each proforma that we produce. We're also able to get bills out the door more quickly in part, as the solution provides our finance team with details of where proformas are in the overall review process and take appropriate action to release any blockages, which will hopefully result in quicker cash collection."
Shishir Shetty, VP of technology services for Wilson Allen, explains why more firms are seeking solutions like Wilson Proforma Tracker. "The business environment for law firms is growing increasingly competitive. The most successful firms will be those that use technology to introduce process efficiencies that drive profitability. Implementing a solution like Wilson Proforma Tracker is a low-risk high-reward way for firms to accelerate the work-to-bill-to-collections life cycle," he explains. "We're delighted Bevan Brittan chose our solution to meet this need and that it's delivering improved business services to the firm's stakeholders and clients."
To enable ongoing engagement of the user community, Wilson Allen has launched the Wilson Proforma Tracker User Group. The group's advisory committee is a who's who of finance directors among professional services firms. Members can connect with existing users, see how to use the product more efficiently, and provide feedback.
Learn more about Wilson Proforma Tracker and the inaugural user group meeting taking place Feb. 12, 2020.
Source: Wilson Allen
Share:
---
Categories: Law Firms
Tags: billing efficiency, finance, law firm, legaltech, proforma management, Wilson Proforma Tracker, workflow
---