Best Memorial Day Mattress Sales 2023 by Amerisleep: Better Sleep for a Better Tomorrow
Press Release
•
May 29, 2023
Amerisleep is offering great discounts so customers can experience the comfort and support of a high-quality mattress made in the USA.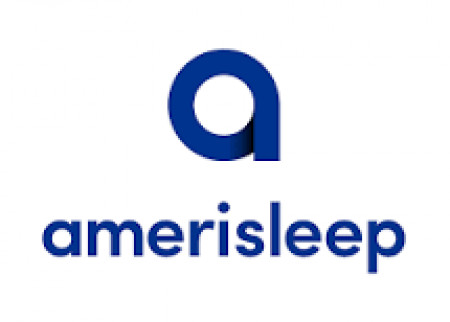 SCOTTSDALE, Ariz., May 29, 2023 (Newswire.com) - Getting a better night's sleep should count as a top priority for many Americans. Amerisleep's Memorial Day Mattress Sale is the perfect time for customers to get better sleep for a better tomorrow. The Best Memorial Day Mattress Sales 2023 provides an excellent opportunity for customers to shop for and invest in a new mattress, which can have a significant impact on their sleep quality and health.
Memorial Day is on Monday, May 29, and with Amerisleep's Memorial Day Mattress Deals, shoppers can save on mattresses, adjustable beds, and more. This includes $450 off all mattresses.
When a mattress shows wear and tear, gives off a musty odor, or causes pain, it's time for a change. A new mattress can help a person sleep better by providing the right amount of support and comfort. Amerisleep mattresses are made with a unique plant-based foam called Bio-Pur®. Available in every Amerisleep memory foam mattress, it is more breathable and comfortable than traditional memory foam. It is significantly more porous, allowing for better airflow, and is less likely to release harmful substances. This makes it a better option for both sleepers and the environment.
The team at Amerisleep understands the importance of finding the right mattress, which is why it offers free shipping, a 100-night trial, and a 20-year warranty. With financing options available, Amerisleep is determined to give everyone a better night's sleep.
Most online mattress brands participate in Memorial Day mattress sales. Still, it is vital to remember that just because a mattress is on sale doesn't mean it's the best option for everyone. Amerisleep encourages customers to research and consider a mattress's firmness, materials, and durability before making a purchase.
Customers can choose from a wide range of mattresses at Amerisleep, including memory foam and hybrid mattresses with different levels of firmness. The company is proud that its mattresses are designed and made in the United States, and its showrooms are meant to be comfortable and relaxing places to visit. Amerisleep has stores in Arizona, Colorado, and Texas, where private Dream Suites allow customers to test out their ideal mattress in peace.
When picking out a mattress, some customers need help choosing one that suits their sleep style. That is why Amerisleep has Certified Sleep Science Coaches who can make detailed recommendations based on the customer's unique needs.
Amerisleep has over 15,000 positive reviews and an average rating of 4.7 stars. It is considered by Forbes to be the "Apple Store of mattress stores". With a variety of mattresses, from soft to firm, Amerisleep's Memorial Day mattress sale has options for every type of sleeper.
Source: Amerisleep