Best Fishing Products TX: Bringing Fishers the High Quality Products They Deserve
Press Release
-
updated: Mar 1, 2017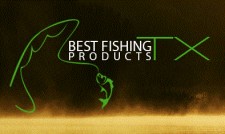 Dayton, TX, March 1, 2017 (Newswire.com) - Best Fishing Products TX, a brand new, full-service fishing and fishing equipment eCommerce platform dedicated to bringing fishers worldwide the access to high quality fishing gear and deals they yearn for, this week officially opened its virtual doors to all fishers and prospective fishers intent on hitting the open water this spring with respectable accessories and tools.
Borne from a passion for all things fishing and outdoors related, Best Fishing Products TX carries an array of products, from fish finders, fishing line, and fishing accessories, to rods, reels, and everything in between.
"Fishing on the open water, with nothing around but nature's pristine beauty, is an experience everyone should get to experience in this lifetime," said Charlotte Krigar, Founder and Owner of Best Fishing Products TX. "Since we know fishing is nothing without the proper gear, we've opened a site that brings high quality products to the forefront at prices absolutely everyone can afford."
Products presently available for purchase on the site include Rose Kuli Multi Jointed Life-like Swimbait, Plano 7771 Guide Series, Penn Battle II Spinning Reel, Earth Products Ultimate Outdoors Fishing Chair, Piscifun professional Portable Station, Shakespeare ISSP11701MH Ugly Inshore Select Fishing Rod, and the list goes on.
The site carries fish finders, fishing line, lures, bait, rods, reels, and rod/reel combos.
"Rest assured, we have absolutely everything a fisher could need to come home with a successful catch at the end of the day," said Krigar. "Get to know Mother Nature the right way in 2017. Spread the word on the opening of our platform, and head on over today to peruse our expansive selection of fishing gear and equipment."
For more information, or to begin shopping today, visit: http://bestfishingproductstx.com/.
Source: Best Fishing Products TX
Share:
---
Categories: Hunting and Fishing
Tags: Fish Finders, Fishing, Fishing Line, Lures & Baits, Reels, Rods
---