Bernhardt Wealth Management Announces Winner of Profiles in Success Award
Seven Washington, D.C.-area executives recognized for their demonstration of character, chemistry and caring
Press Release
-
updated: Dec 1, 2017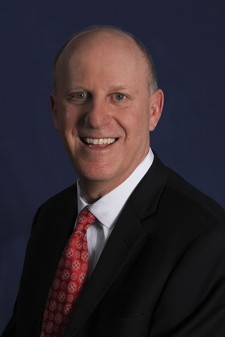 MCLEAN, Va., December 1, 2017 (Newswire.com) - Gordon J. Bernhardt, chief executive officer of Bernhardt Wealth Management, presented Alan Horowitz, chief executive officer of AcisTek Corporation, an award-winning IT professional services firm located in Arlington, Virginia, with the 2017 Profiles in Success Award. Horowitz accepted the award during the annual Profiles in Success Celebration dinner on Nov. 7, 2017, at Dock 5 in Washington, D.C.
"As a leader, Al places a high value on listening – to his customers and his team – then acting on what he hears," said Bernhardt of the award winner. "Since becoming AcisTek's CEO, the firm has grown over 30 percent per year and won seven prime government contracts while expanding its services portfolio and market penetration. Al's commitment to openness and decisive action means more is sure to come."
Surprised by the selection, Horowitz's first instinct was to request applause for his wife, Sandy, saying she has made him the man he is today. "This is a huge surprise and a great honor," he said. "I've been inspired by all the stories of tonight's finalists and am truly humbled you chose me, and I'll do my best to live up to the meaning of this award every day." In terms of leadership, Horowitz revealed that the lessons from which he has learned the most in business and in life all came out of facing adversity.
"Despite negative news headlines, our community has a lot to be thankful for and that includes the dedicated efforts of so many business leaders. Tenacious executives are driving innovation in order to expand thriving organizations and pioneering entrepreneurs are creatively launching new startups," said Bernhardt. "Our economic future depends on the innovative and entrepreneurial drive of these accomplished individuals."
The award and networking event was created in conjunction with the book series Profiles in Success:  Inspiration from Executive Leaders in the Washington D.C. Area to establish a community of successful small-business owners, corporate executives and industry leaders who wish to perpetuate the executive leadership values of character, chemistry and caring throughout American society. According to Bernhardt, the Profiles book series is packed with leadership lessons for the next generation of business leaders.
The actual award is a piece of artwork chosen by Bernhardt because it symbolizes what leaders do – lift people up and help them overcome the obstacles they face to become our future leaders. The award selection is based on three attributes consistently revealed within the profiles of leaders: Character, which means doing the right things without anyone looking; Chemistry, representing the power of connecting with the people you serve and with whom you work; and Caring, embodied by a Teddy Roosevelt quote, "No one cares how much you know until they know how much you care."
ADDITIONAL PROFILES IN SUCCESS AWARD FINALISTS INCLUDED:
Tony Cancelosi, Columbia Lighthouse for the Blind
 
Dr. Daniel Carlin, WorldClinic Inc.
 
Wendy Gradison, PRS Inc.
 
Marshall Micheals III, MainSpring Inc.
 
Lynette Spano, SCI Consulting Services Inc.
 
Dawn Sweeney, National Restaurant Association
The evening's keynote speaker was Mike May, subject of the 2007 best-selling book Crashing Through. May has been in training as a start-up CEO since he went blind at the age of three. Out of necessity, Mike developed the attitude that "there is always a way." He illustrated this philosophy through stories of playing youth sports, living in a West African village, crashing the 1984 Sarajevo Olympics, starting four companies, traveling worldwide and raising two boys.
In honor of May, donations were collected during the evening to benefit Columbia Lighthouse for the Blind, an organization founded to help the visually impaired population of the greater Washington, D.C., region to deal with the challenges of vision loss.
The Celebration of Profiles in Success was sponsored by the following organizations: AV Architects + Builders, C2 Essentials and Vistage.
For inspiring stories of local entrepreneurs, visit www.ProfilesInSuccessBook.com.
AWARD SELECTION METHODOLOGY
The process of selecting the Profiles in Success Award winner begins with nominations from the profiles community. Each nominee completes a detailed application. The Selection Committee reviews and scores the applications to determine the finalists and the winner of the Profiles in Success Award. This year's Selection Committee included Lynda Ellis from Capitol Concierge Inc., Kathy Freeland from A-TEK Inc., Phil Panzarella from 5GS LLC, John Persil from CST Group, CPAs, PC and Peter Schwartz from Vistage.
ABOUT BERNHARDT WEALTH MANAGEMENT
Gordon J. Bernhardt, CPA, PFS, CFP®, AIF® of Bernhardt Wealth Management in McLean, Virginia, provides financial planning and wealth management services to affluent individuals, families and business owners throughout the Washington, D.C., area. Since establishing his firm in 1994, he has been focused on providing high-quality service and independent financial advice in order to help his clients make smart decisions about their money. Gordon is also the author of the Profiles in Success book series and founder of the corresponding network community, committed to sharing positive lessons. Find more information at www.BernhardtWealth.com.
Contact:
Karen Embry
Impact Communication
913-649-5009
KarenEmbry@ImpactCommunications.org
Source: Bernhardt Wealth Management
Share:
---
Categories: Information Technology, Philanthropy, Personal and Family Finances
Tags: AcisTek, Alan Horowitz, Award, Bernhardt Wealth Management, CEO, Corporate Executive, Entrepreneur, Profiles in Success, Small Businesses, Washington D.C. Area
---