Bermuda Hotels Like Elbow Beach Bermuda Resort Welcome Guests to the Art Walk and Other Popular Bermuda Events
Elbow Beach Bermuda Resort welcomes guests who come for top Bermuda Events like October's Art Walk.
Press Release
-
Oct 13, 2016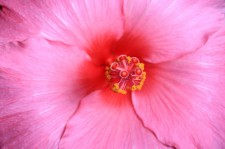 Paget Parish, Bermuda, October 13, 2016 (Newswire.com) - Elbow Beach Resort is preparing to welcome the visitors who come to enjoy top Bermuda events in October. The premiere beach front Bermuda resort has impressive special offers to entice guests who come for top events like the annual Bermuda Art Walk. View offer details >
Bermuda Art Walk
October 23, 2016
Bermuda Art Walk is a chance for both locals and visitors to explore creations by local artists in several genres and mediums. The Bermuda event takes place in St. George, a historical Bermuda town, and is one of the top events of the year. The purpose of the Bermuda Art Walk is to celebrate local art and culture.
The self-guided tour at the Bermuda Art Walk boasts art in all its many forms. The event features cedar carving, painting, weaving, jewelry making, spoken word, singing, dancing, and much more. The lovely Bermuda weather is the backdrop for this outdoor event, and there is something for all ages to enjoy. It's a family event, and even pets are welcome.
In addition to the art installations, the event also features a number of live performances. A full schedule of performances is available on the event's Facebook page and the event website. The Bermuda art scene is exciting and unique, and the Art Walk is a way for visitors learn about and celebrate local artists during an October stay at a Bermuda Hotel.
Those planning an October visit can learn about Elbow Beach Bermuda Resort's available accommodations on the hotel's website or by calling: 800.223.7434.
About Elbow Beach Bermuda Resort & Spa – A Bermuda Hotel:
Elbow Beach Bermuda Resort & Spa, Bermuda's Premier Beachfront Resort, is an oceanfront enclave of classic style and contemporary luxury. Tucked between 50 acres of pristine gardens and a wonderfully private ribbon of pink sand beach, the Elbow Beach Bermuda Resort is steeped in Bermuda's unique and endearing culture.
Each of the 98 Guest Rooms and Guest Suites are well-appointed with everything one would expect in a luxury resort. Cozy yet sophisticated beachy style infuses the space from walls to windows throughout this Bermuda Hotel. An onsite spa, 4 onsite dining options, and a host of activities are available at Elbow Beach Bermuda Resort.
Visiting Bermuda? Choose Elbow Beach Bermuda Resort & Spa – A Bermuda Hotel that overlooks a half-mile stretch of private beach on Bermuda's South Shore. Check Rates, Make Reservations or call toll free: 800.223.7434.
Source: Elbow Beach Resort
Share:
---
Categories: Vacations and Travel, Family Travel, Travel, Transportation, and Hospitality News
Tags: Bermuda Accommodations, Bermuda Art Walk, Bermuda Events, Bermuda Hotel, Elbow Beach Bermuda Resort & Spa, Luxury Bermuda Resort
---