Berlin Packaging Launches New Bruni Glass App for iOS
Mobile Offering Simplifies Browsing and Ordering of Premium and Specialty Glass Packaging
Press Release
-
updated: Sep 12, 2017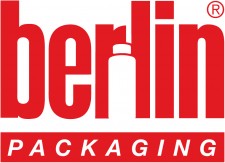 CHICAGO, September 12, 2017 (Newswire.com) - Berlin Packaging, the world's leading supplier of plastic, glass, and metal containers and closures, today announced the release of the Bruni Glass mobile app for iOS. The app puts more than 3,000 of Bruni's innovative glass designs at the user's fingertips.
Created as a comprehensive and easy-to-use catalog for all things Bruni Glass, the app showcases a wide variety of glass packaging designed for spirits, wine/champagne, beer, gourmet food, fragrances, pharmaceuticals, and more. Bruni's wide product catalog and product specifications are searchable with useful filters. The app also has a wealth of additional features including allowing the user to:
Request product samples and quotes
Explore photos that encourage inspiration and creativity
Stay updated on Berlin Packaging and Bruni Glass news and events
Get in contact with the Berlin Packaging and Bruni Glass experts
"Our team is proud of our dedication to design and innovation," said Gino Del Bon, Chairman of Bruni Glass. "This new app makes it even easier to experience the unique shapes our design studio creates and the innovations brought to life through the Bruni Glass Design Awards. The Bruni and Berlin teams are ready to help our customers stand out."
Bruni Glass has over 40 years of experience, a world-class design studio, a network of high-quality manufacturers, and a team dedicated to thrilling service. Berlin Packaging acquired Bruni Glass in 2016.
For more information, visit BruniGlass.com or download the app for free in the Apple App Store.
About Berlin Packaging
Berlin Packaging is the only Hybrid Packaging Supplier® of plastic, glass, and metal containers and closures. See HybridPackagingSupplier.com and GreaterFaster.com for more on how the company exists to help people and companies excel. With 40,000+ available SKUs, 200+ packaging consultants, and 100+ sales and warehouse locations across North America and Europe, the company has the right products, expertise, and geographic proximity to help customers increase their net income through packaging products and services. Berlin Packaging supplies billions of containers and closures annually as well as warehousing and logistics services for customers of all sizes in all industries. It is the only company in its sector to be ISO 9001 certified, to have Customs-Trade Partnership Against Terrorism (C-TPAT) certification, and to achieve 99% on-time delivery of its shipments every month for more than 13 years. Related services and specialty product divisions include Studio One Eleven custom packaging and graphic design, Berlin Global sourcing solutions, E3 profit-oriented consulting, Berlin Financial financing for equipment and capital improvements, Berlin Quality advocacy, Dangerous Goods transport, Freund Container & Supply convenience, and Qorpak laboratory supplies. The company can be reached at 1.800.2.BERLIN or BerlinPackaging.com.
# # # #
Media Contact:
Derek Serafin
​derek@motionpr.net
(312) 670-8945
Source: Berlin Packaging
Share:
---
Categories: Business to Business, Mobile and Smart Phones, Packaging
Tags: Berlin Packaging, Bruni Glass, Mobile App
---