Berlin Packaging Has a Noble Mission - Job Creation and Rapid Expansion Across North America and Europe
More than 1 million square feet of space recently added or planned and new jobs created bringing the global workforce to over 1,100.
Press Release
-
updated: Mar 19, 2019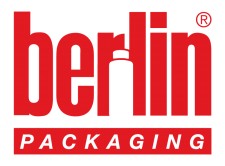 CHICAGO, March 19, 2019 (Newswire.com) - Committed to increasing the net income and productivity of packaging buyers, Berlin Packaging, the world's leading supplier of plastic, glass, and metal containers and closures, has expanded and/or upgraded many of its warehouse facilities, increasing capacity while also adding hundreds of jobs in local markets.
With more than 100 sales and warehouse locations positioned across four continents, the company continues to add space to serve existing customers, new customers, and its new e-commerce offering. In 2018, Berlin also expanded or built new space in Houston, Phoenix, Lockport (Illinois), Ontario (California), and Cranbury (New Jersey) to serve existing customers, new customers, and its new e-commerce offering – all together totaling more than 750,000 square feet, or more than 180,000 pallet positions of packaging.
"We experienced a banner growth year in 2018, and we are already off to a strong start in 2019. Our new investments in warehouse space allow us to keep ahead of demand and ensure our customers continue to enjoy the logistical and economic benefits of our inventory management programs," explained Berlin Packaging Chief Operating Officer Rick Rover.
Good for business — Berlin's, their customers' and the country's
In 2018, Berlin Packaging added almost 300 jobs to its workforce in communities around the world. The company's growth isn't just good for its own enterprise, but it also helps Berlin best serve its customers and helps those businesses get better too. Through this growth, Berlin Packaging remains committed to being a good, responsible neighbor and dedicated to being a positive influence in each community it is located.
Providing more solutions for more customers
Work is currently underway to further expand Berlin's North American space in New York, Dallas, Pittsburgh, Minneapolis, and Des Moines. This will add and upgrade more than 500,000 square feet of space to help accommodate growth and customer needs for turnkey inventory-management solutions.
This evolving warehouse footprint reinforces Berlin's offering of virtually-unlimited manufacturing platforms, huge product diversity, and top customer-engagement scores. Moreover, strategic upgrades to warehouses located near coastal regions and country borders enhance the company's ability to fulfill low- and high-volume packaging requirements for customers of any size while employing international supply chains when advantaged to do so.
"Having more warehouse space for our customers is beneficial because it allows them to get out of the inventory business," noted Rick Rover. "But the real magic is when you combine it with our demonstrated track-record of on-time delivery – now at 177 consecutive months of 99+% on-time accuracy when shipped from our warehouses."
Growth not limited to North America
This news comes on the heels of Berlin Packaging's recent global initiatives, including adding multiple locations in England as part of its H. Erben acquisition, opening a new office in Edinburgh, Scotland, and adding larger warehouses, quality labs and showrooms in Nice, France, and Cape Town, South Africa.
Plans are also underway to almost double its European headquarters in Milan, Italy, as well as add to the facility in Barcelona, Spain.
About Berlin Packaging
Berlin Packaging is the only Hybrid Packaging Supplier® of plastic, glass, and metal containers and closures. See HybridPackagingSupplier.com and GreaterFaster.com for more on how the company exists to help people and companies excel. With 40,000+ available SKUs, 200+ packaging consultants, and 100+ sales and warehouse locations across North America, Europe, and South Africa, the company has the right products, expertise, and geographic proximity to help customers increase their net income through packaging products and services. Berlin Packaging supplies billions of containers and closures annually as well as warehousing and logistics services for customers of all sizes in all industries. It is the only company in its sector to be ISO 9001 certified, to have Customs-Trade Partnership Against Terrorism (C-TPAT) certification, and to achieve 99% on-time delivery of its shipments every month for more than 14 years. Related services and specialty product divisions include Studio One Eleven custom packaging and graphic design, Berlin Global sourcing solutions, E3 profit-oriented consulting, Berlin Financial financing for equipment and capital improvements, Berlin Quality advocacy, Dangerous Goods transport, and Qorpak laboratory supplies. Much more information and e-commerce shopping are available at BerlinPackaging.com.
Media Contact:
Derek Serafin
dserafin@agencyinmotion.com
(312) 565. 0044 x1114 
Source: Berlin Packaging
Share:
---
Categories: Packaging
Tags: manufacturing industry, packaging, supply chain
---