Benjamin Marc, a Long Island SEO & Web Design Agency, Launches 3 New Websites This May
Press Release
•
updated: May 20, 2020
Long Island-based web design company Benjamin Marc launches three new websites this May.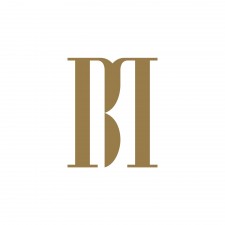 LAKE GROVE, N.Y., May 20, 2020 (Newswire.com) - Since 2005, Benjamin Marc ( https://www.benjaminmarc.com) came onto the web design scene on Long Island with an array of professional services. Founded by Anthony Savino, Benjamin Marc's contribution to the design field has equipped over 1,000 clients with everything they need to make a mark.
"Proudly, we can say that we have worked with some of the greatest businesses on Long Island," comments CEO, Anthony Savino.
Offering an abundant array off services such as:
• Web Design & Development
• Search Engine Optimization (CEO)
• Graphic Design
• Logo Design
• Screen Printing
Benjamin Marc comments, "When working with new clients, we are happy to offer them all of our services so they do not have to vet multiple vendors."
This month, Benjamin Marc has designed and built three new websites. The websites have already launched, and now Benjamin Marc has begun search engine optimization campaigns for them.
The first website is for J.S. Services Inc. (https://jsfirefloodmold.com) J.S. Services Inc. provides fire, flood and mold removal & restoration services for residential and commercial customers on Long Island.
​
​The second website launched this month by Benjamin Marc is Risk Management Services LLC (https://riskmgmtllc.com), a Long Island risk analysis company based in Port Washington, New York.
Finally, Benjamin Marc launched AVF Development Corp.,(https://avfdev.com) a Long Island demolition and construction company in New York.
Benjamin Marc has also designed the logos and print materials for all three companies mentioned. "In the designing and building process, Benjamin Marc has gained three new, great clients, and we are proud to say three great new friends," comments CEO Anthony Savino.
For small and large businesses looking for web design & marketing services, check out Benjamin Marc https://www.benjaminmarc.com.
Source: Benjamin Marc
Additional Links