Benin Raises €260 Million to Reduce Government Debt Service Costs and Increase High Priority Social Spending
Press Release
-
updated: Oct 18, 2018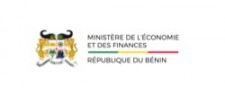 COTONOU, Benin, October 18, 2018 (Newswire.com) - The Republic of Benin hereby announces it has successfully raised a total €260 million (FCFA 171 billion) loan from a global bank. This ground-breaking transaction conducted by the Minister of Economy and Finance testifies to the country's capacity to attract global private investors.
Romuald Wadagni, Minister of Economy and Finance, said: "This is a key milestone in Benin's history. We have just concluded the first ever international financing of the country from a private investor with the support of the World Bank that will lower the government's debt service costs and enable us to expand our priority social programs." The execution of this transaction means the government can enhance its debt profile by repaying existing loans from local banks that have an average 2-year maturity and therefore finance high priority social programs.
The World Bank has guaranteed the equivalent of 40 percent of the loan's €260m principal. The terms include an interest rate margin under 3.5 percent and a 12-year maturity. The use of an innovative ATI-ACA insurance scheme for investors also enabled the government to secure exceptionally beneficial terms for Benin from an international bank.
After having obtained a B+ international credit rating from Standard & Poor's and signed this international transaction, the Ministry of Economy and Finance plans to continue attracting foreign investors in Benin, in the interest of Benin citizens.
For press inquiries : + 33 6 76 73 57 31 or +229 97 51 07 07
Source: Benin Ministry for Economy and Finance
Share:
---
Categories: Finance, Governmental Banking, Foreign Government
Tags: Benin, debt, international, loan, World Bank
---