Benedict Group Announces New Features to It's Loan Servicing Software
With the Goal of Closing The User-Experience Gap Between Enterprise and Consumer Systems.
Press Release
-
updated: Mar 23, 2017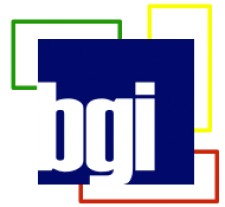 Westminster, CO, March 23, 2017 (Newswire.com) - Benedict Group, Inc. has announced the addition of new features and functions to its loan servicing software that will benefit both the front and back office operations of loan servicers. 
The new additions are part of BGI's efforts to bring the ease-of-use, intuitive UIs, and graphical presentation of personal consumer software to the enterprise market space.   They include the following: 
WebLOANS!/B – a web-based loan portal for a lenders borrowers, investors, and other 3rd parties.
Other Web products that provide web access to LFN Data
Email Management – email notifications and deliveries of important LFN events.
Graphical and PDF Reporting – for management reporting to borrowers and investors.
Executive Dashboards – for portfolio review and analysis.
SSRS Reporting – for ease-of-use reporting using Microsoft's report writer.
The new additions are part of Benedict Group's efforts to bring the ease-of-use, intuitive UIs, and graphical presentation of a consumer level application to the enterprise market space.
For a brief overview of these, please review the information below.  For a more complete understanding, please call or visit our website at
www.benedictgroup.com/whatsnew
.
WebLOANS!/B
WebLOANS!/B (WL/B) is an add-on product for LFN which provides borrowers and other 3rd parties with access to their loan data.  It currently includes the following:
Web functions that allows those parties to do the following:

Register themselves after providing confidential data to ensure and protect their identity.
Display information about their loan(s), bills, transactions.
Set up their Bank and ACH information for recurrent payments.
Set up one-time payments.
View and download PDF copies of their bills, borrower statements, and other such forms.

Web services that allow your IT staff to develop your own UI front end functions which can then incorporate custom LFN logic for the following:

The list of loans which the user can access.
The output of standard LFN reports.
The output of custom LFN reports.
Please know that all of the above can be integrated into an organization's corporate website, and modified to have a similar look and feel.
Other Web Products
In addition to WL/B, Benedict Group is working on the following web-based products:
WebLOANS!/S  which will let in-house staff use some of LFN's functions within in a web environment.
Loanception! which will be a complete, web-based loan servicing system, and be offered for in-house installation and\or through Software as a Service on the cloud.
Inspections! - which will let in-house and 3rd-party inspectors review their pending inspections, and report their results.
LoanApp! – which will let an organization capture application information from their corporate website that will be automatically pulled into LFN.
All of these products can access a client's LFN SQL database directly, or they can work with a replicated copy or subset.
Email Management
Rather than emailing documents individually or in groups, LFN now lets you email your borrowers and other parties about events that have occurred, or will occur shortly, within LFN.   These functions provide the ability to do the following:
Set up your email server information.
Select events should be reported upon, such as;

Bill available for downloading
Payments due
Loan delinquencies
Payments received
Etc.

Select which events require an opt-in by their recipients.
Select which recipients should receive such emails.
Generate the emails you've requested.
Optionally review pending emails before they are sent.
Send the emails you've generated.
Receive notification of any emails that cannot be sent.
Graphical and PDF Reporting
For some time Benedict Group has been offering clients the option of developing new forms and reports that are graphical in nature, with different fonts, colors, images, etc. 
As part of the this, LFN now generates PDF output which can contain all loans in one PDF file (for in-house review), or one loan per PDF file (for distribution via email or company website).
Using these features, an investor reporting package can be created that allows the following:
Check which IV reports you want generated.
Select whether one large PDF file, for all loans, or individual PDF files should be generated.
And then generate the IV package you've requested.
Additional features include:
Generate your bills, borrower statements, and other forms.
Email your borrowers and other parties that these forms are available for viewing, using Email Management.
Allow borrowers and other third parties to download them, using WebLOANS!/B.
Executive Dashboards
LFN currently offers the following:
Summarized portfolio data for:

Loan payment status
Interest rate
Maturity date

With percentages by:

Loan count
Principal balance
And segmented by:

Agent
Asset Manager
Investor
Loan Type
Property Type
Rating
Region
State
Watchlist
To view this information, a tab folder function is available which allows views of various slices into a portfolio for whichever historical period chosen.
Benedict Group is also adding graphs and an interactive panel so that data can be more easily monitored and analyzed to gauge the performance of loans.
SSRS Reporting
SSRS (SQL Server Reporting Services) is a report writer provided by Microsoft with its SQL Server management software.    It allows the creation of templates for reports and forms, and can then generate reports with data from LFN (and other applications).
Benedict Group has now incorporated this tool into both LFN and WL/B.
LOANS! For .Net is a loan servicing, accounting, and investor reporting system for commercial, consumer, multi-family, and other complex loans.   It utilizes Microsoft's VB.Net and SQL Server technology. 
Founded in 1986, Benedict Group focuses exclusively on investment management software and offers a family of financial applications for commercial loans, structured settlements, and investment account billing.  BGI's clients include major lenders, investment account managers, state economic development and housing agencies, and structured settlement companies.  Benedict Group has corporate offices in North Carolina and Colorado and prides itself on it's one of a kind support model.  Benedict Group has never had a failed implementation and has never lost a client to another vendor. 
For more information, please call Benedict Group at 303-747-6690, send an email to BGIinfo@BenedictGroup.com, or visit Benedict Group's website at www.BenedictGroup.com.
Source: Benedict Group, Inc.
Share:
---
Categories: Business Technology, Computer Software, Financial Accounting, Commercial Banking, Mortgages and Loans
Tags: CDFI, commercial loan servicing software, financial software, loan management software, loan portfolio software, loan servicing software, multi-family
---
Related Files
Additional Links