Bella Ella Boutique Announces $2,500 Women's Empowerment Scholarship
Press Release
•
updated: May 19, 2020
Bella Ella Boutique, a fashion boutique based in Orem, Utah and online that offers hand-picked, high-quality fashions, proudly announce the opening of the Bella Ella Boutique 2020 Empowerment Scholarship. Bella Ella will award one $2,500 scholarship to a woman who demonstrates how she has overcome obstacles in life to achieve her dreams.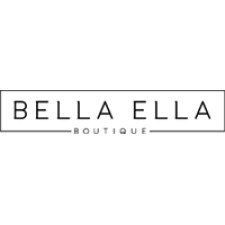 OREM, Utah, May 19, 2020 (Newswire.com) - ​​​​​As a way of honoring the efforts of a woman who has overcome a significant obstacle on the road to achieving her dream, Bella Ella Boutique is proud to announce the establishment of the 2020 Empowerment Scholarship, which consists of a $2,500 award given as a way of honoring the effort, drive, and persistence required to achieve it.
Since its founding, Bella Ella Boutique has always believed that style is a way of expressing yourself without speaking. Every day Bella Ella Boutique encourages family, friends, and employees to be confident and show the world their true selves. The establishment of this scholarship is another step in that direction, and is in keeping with the company's core mission.
Bella Ella is obsessive when it comes to finding that perfect outfit, the one that is destined to become one of the defining pieces in your wardrobe. Maybe that's because what began as a local women's boutique has now grown into a national brand based on hand-picked quality, trend-setting styles and exquisite comfort that their customers have come to know and love.
Bella Ella's drive toward comfortable, high-quality women's clothing began in 2010 with company owner and founder Alisha Merrill. At the time, Alisha was a twenty-one-year-old single mother who wanted to support her young family without sacrificing time with her child. She had little business experience then, and even less money, but she realized that she had the opportunity to create a business based on a mission she believed in.
Early on, without any employees helping her, it was extremely difficult, but Alisha was committed to her dream. She wanted to empower women through the clothes they wear. By speaking with her customers, and noticing what wasn't available in other boutiques, she searched for and sold eye-catching styles that were unavailable anywhere else.
It is in this same spirit that Bella Ella is establishing the 2020 Empowerment Scholarship in support of a woman who has overcome adversity in pursuit of her dream.
About the Company: Bella Ella Boutique is a women's clothing boutique based in Orem, UT. Founded in 2010, Bella Ella strives to deliver a quality customer experience, unique handpicked items, at the best prices anywhere. Bella Ella looks for opportunities to empower women through the clothes they wear, and has delivered the feeling of beauty to millions of women throughout the US over the past 10 years. Bella Ella Boutique owns & operates four retail locations in Utah, as well as an online store at bellaellaboutique.com. You can also visit them on Facebook.
Media Contact:
Steve Merrill
Phone: 801.893.3527
Email: contact@bellaellaboutique.com
Source: Bella Ella Boutique
Additional Links