Beauty in All Things: Presenting Lekha Singh at Art Market Hamptons | July 6-9 |
Press Release
•
updated: Jun 29, 2017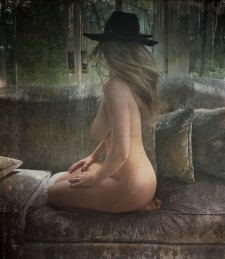 Bridghampton, NY, June 29, 2017 (Newswire.com) - ​​​​​​​​​​​​​​​​​​Trotta-Bono Contemporary is pleased to announce an exhibition of works by Internationally acclaimed artist Lekha Singh during this year's summer art season in The Hamptons.
We will feature a selection of Singh's photographs from 3 complimentary bodies of work during Market Art + Design (July 6-9).
For complimentary passes to the fair please click here.
Show Location: ​
​Bridgehampton Historical Society
2368 Montauk Hwy​
​Bridgehampton, NY 11932
Who are we? What separates us? What unifies us? Lekha Singh has been exploring these simple yet infinitely complex questions for decades. As we deepen our stake in the 21st century these age-old questions seem to be of increasing importance. Although the theme of her work varies with her evolving vision, the one thing that remains constant is her desire to highlight both underrepresented and universally binding subjects. Whether Singh is taking a macro approach to weeds - flora's most under-appreciated species - or she is traveling the world exposing cultural nuances, Lekha Singh delves into a paradigm that celebrates the eternal beauty found within subjects hidden in plain sight.
Singh is a multi-disciplined creative who channels her finely-honed artistry to expose life, death and the human condition. We experience her work as both serene and stunning. Singh has garnered acclaim for a body of work sourced from rich subject matter that challenges her audience to acknowledge and appreciate the familiar in the foreign and strange. Spanning multiple countries and diverse cultures, her work is a window to the world. Singh believes that within life's imperfection we have an opportunity to wonder and be amazed.
Lekha Singh contributed photographs to National Geographic's The Other Side of War: Women's Stories of Survival and Hope. Her major exhibitions — Created Equal, Nomadic Camera, African Journeys, and The Other Half: Women in Focus — have been shown in museums (including the Smithsonian in Washington D.C.) and galleries throughout the United States. Lekha Singh's work can be found in important private collections as well as public collections such as The Rubin Museum of Art in New York, the University of California, Berkley, and the Los Angeles County Museum of Art (LACMA).
TROTTA-BONO CONTEMPORARY specializes in Contemporary, Modern and Tribal art. Having had a singular upbringing and engagement within the arts, James Trotta-Bono has focused his vision within this overlapping segment of fine art. Through an interactive balance of advisement, representation and curation, Trotta-Bono Contemporary offers services that embrace education, collegiality and acquisitions. Trotta-Bono Contemporary pursues dynamic exhibitions fusing cross-cultural themes and genres.
Market Art + Design, the East End's premier modern and contemporary art fair, returns to the town of Bridgehampton this July 6 - 9 for the fair's seventh edition. From its coveted location in the heart of the Hamptons - just off Highway 27 at the Bridgehampton Museum - Market Art + Design will showcase presentations by 65 top galleries enhanced by a striking and tightly curated design component pulling from dealers and designers from around the world.
The 2017 Market Art + Design Preview, presented by 1stdibs, will benefit the Parrish Art Museum - the East End's leading cultural center. Market Art + Design will also work alongside Sponsors and Partners Hamptons Cottages and Gardens, The Wall Street Journal, BYREDO, Jadot Wine, AirSea Packing and Shipping, and Art Money to create an exciting and extremely visible event for Eastern Long Island and a highlight of the Hamptons' summer season.
Source: ​​​​​​​Trotta-Bono Contemporary
Related Media