Beatmatch's New Party Encourages Music Lovers to Get Offline, Meet IRL, and Find Lovers & Friends
Press Release
•
Nov 10, 2022
People are burnt out from dating apps and want to just meet someone in a bar. Meet people in real life at OFFLINE on Sunday, Nov. 13 at High Tide in DTLA.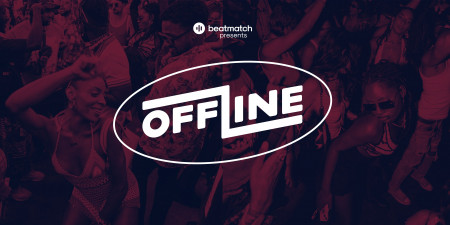 LOS ANGELES, November 10, 2022 (Newswire.com) - Beatmatch, a Los Angeles-based startup company launches OFFLINE, a new multi-city party experience connecting like-minded music lovers in real life (IRL). Previously, online daters had to endlessly swipe for hours just to receive minimal results while ultimately suffering from dating app fatigue. According to recent studies, 50% of dating app users have never actually met a match in person. However, Beatmatch believes that meeting in person is the best way to truly understand the vibe of someone new. OFFLINE is a no-pressure way to go out with friends, enjoy great music, and meet someone IRL.
Beatmatch is a dating and social app that helps music lovers find relationships and friendships by matching people with similar music tastes. Users are paired with compatible music lovers in their area based on their listening from Spotify and Apple Music. Users can even browse upcoming concerts, parties, and music festivals, discover who else wants to go, and buy tickets together. With Beatmatch, users receive a fresh feed of the best music events in their city so that they always know where the party is. This hybrid online and offline approach to social life gives music lovers the best of both worlds and makes it easier than ever to date and find friends in a safe environment with no strings attached. Beatmatch is backed by some of the most influential investors in the music and tech industries, including Warner Music Group, Rhymesayers Entertainment, Techstars, Concord Music, and Google for Startups.
"Nothing replaces meeting people in real life," said Chudi Iregbulem, Founder and CEO of Beatmatch. "Artists and DJs are the original matchmakers. With the right song at the right moment, people can't help but connect on the dance floor or by the bar, and meet someone special."
OFFLINE hosts its first event this Sunday, Nov. 13 at 3 p.m. at the beautiful High Tide DTLA bar. For a few hours a month, Beatmatch asks people to turn off their phones, unplug, and disconnect from the ever-draining digital world. Sounds will be curated by MORESOUPPLEASE, who recently performed at both Rolling Loud and AFROPUNK music festivals, with help from Suga Shay, and Tiger.
To get tickets, visit the Beatmatch website. Beatmatch members receive free entry before 6 p.m.
WHERE TO GO
605 East 4th St, Los Angeles, CA 90013
Source: Beatmatch, Inc.
Tags
Related Files