BCM One Named a 2023 Workplace Excellence Award for Tech Culture Recipient by TMCnet
Press Release
•
Jul 18, 2023
Award recognizes companies whose unique culture and commitment to employee satisfaction drives better results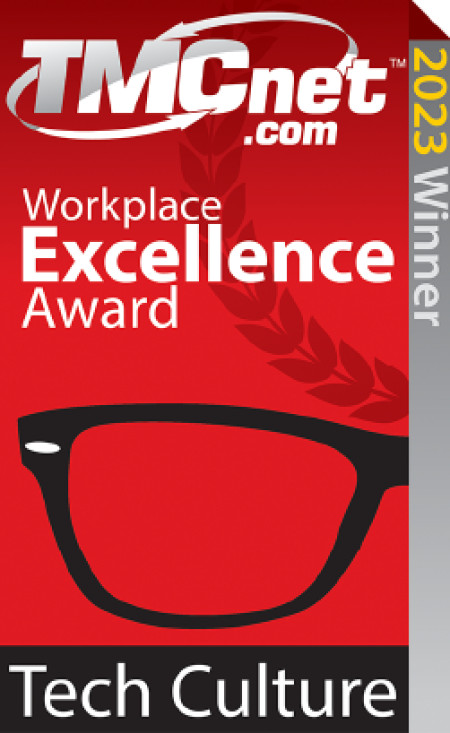 NEW YORK, July 18, 2023 (Newswire.com) - BCM One, a leading provider of NextGen Communications and Managed Services for IT leaders and resellers, announced today that TMCnet, the leading website building communities online, in person and in print for communications and technology markets, has named them a recipient of a prestigious 2023 Workplace Excellence Award for Tech Culture.
Launched in 2015, The TMCnet Workplace Excellence Awards for Tech Culture recognize those tech companies who excel in all areas of Corporate Culture, employee satisfaction and retention.
As hybrid workplaces have become the new normal, Corporate Culture has taken on a whole new meaning as companies and their team members adjust to teleworking, hybrid work schedules, and an abundance of teleconferences.
BCM One proved to TMCnet's editors and judges that they excel at keeping their team engaged, motivated, recognized for their achievements, and valued for their contributions to company goals.
"BCM One has acquired nine companies since 2019, creating an extraordinary amount of team integration activity. We also recognized that this offers a tremendous opportunity to foster a culture that supports morale and employee development amid fast growth," stated Madalyn Bonds, VP of Human Resources at BCM One. "It's gratifying to be recognized for Workplace Excellence by TMCnet for those efforts."
"The mission of TMCnet's Tech Culture Awards is quite simple. We have surveyed and selected companies who are taking steps to attract and retain the best and brightest tech talent—and are willing to go the extra mile to provide what they believe is the ideal tech culture," said Rich Tehrani, TMC's CEO and Group Editor-in-Chief for TMCnet.
"BCM One has demonstrated to the editors of TMCnet that they are committed to growth through providing a truly distinct and upbeat environment, rewarding employees for their contributions, and focusing on work-life balance. For that, we applaud and recognize them," added Tehrani.
The complete list of 2023 Workplace Excellence Awards for Tech Culture winners is now posted on the Tech Culture blog on TMCnet. Winners will also be featured on TMCnet.
###
ABOUT BCM ONE
Founded in 1992, BCM One is the leading NextGen Communications and Managed Services provider. Serving over 20,000 customers worldwide and 5,000+ channel partners, BCM One offers telecom solutions supporting the critical network infrastructure of global businesses, including: Enterprise Teams, Global Managed Connectivity, UCaaS, SIP Trunking, Managed SD-WAN, Security-as-a-Service and Technology Expense Optimization. BCM One prides itself on its long-standing client relationships backed by its mission statement, "To Provide a World-Class Experience with Every Human Interaction." To learn more about BCM One, visit www.bcmone.com.
Source: BCM One