Basecrete Technologies Opens First Canadian Warehouse
Press Release
-
updated: Aug 7, 2018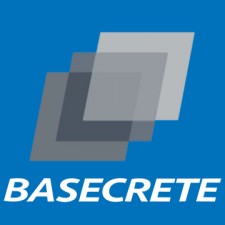 SARASOTA, Fla., August 7, 2018 (Newswire.com) - Bascecrete Technologies, LLC is excited to announce the opening of its first Canadian warehouse in Ontario. The Sarasota, Florida-based Bascecrete is the industry leader in waterproof bondcoat for use in swimming pools, sea walls, parking garages, fountains, decks, bridges, and anywhere else that concrete needs protection from Canada's harsh winters.
Their entry into the Canadian market proved to be an incredible success as their new warehouse completely sold out on the same day it opened.
"Selling out our entire inventory on the first day we opened was an incredible welcome to the Canadian market," said Vito Mariano, President of Basecrete Technologies, LLC. "We would like to thank everyone for their overwhelming support and also let them know there's no need to worry because we're restocked and ready to go with more Basecrete."
Basecrete uses an eco-friendly, proprietary blend of polymers and specialized content for an all-in-one cementitious waterproofing membrane and bondcoat. Their patented formula provides exceptional strength and unparalleled adhesion along with the flexibility to absorb movement in the underlying concrete structure.
With a one-coat application process and short cure time, Basecrete exceeds industry specifications and is a preferred choice among engineers and applicators for use in some of the world's most well-known concrete structures including the historic Woolworth Building in New York and the Swan and Dolphin resorts at Walt Disney World in Orlando.
Offering strength through flexibility, Basecrete is designed for easy on-site mixing and fast installation by combining two products into one and eliminating the need for multiple applications and long wait times for curing.
With the opening of the Basecrete's Vancouver warehouse, Canadians now have the ideal solution for most corrosion problems affecting concrete structures today. Their easy-to-use product is also an excellent material for repairing cracks in concrete with the durability to handle the most extreme conditions of movement and freeze/thaw cycles.
About Basecrete Technologies, LLC
Basecrete Technologies, LLC is headquartered in Sarasota, Florida, with a new warehouse in Ontario, Canada. Their eco-friendly, proprietary blend of waterproof basecoat is the preferred choice for engineers and installers for its durability under extreme conditions and ease of installation.
About Vito Mariano
Basecrete Technologies, LLC founder and president Vito Mariano is the inventor of waterproofing cement products and an industry leader with six (6) patents in cement-based products.
Media Contact: info@basecreteusa.com
Source: Basecrete Technologies
---
Categories: Home Improvement and Renovations
Tags: Bridges, Building Supplies, Concrete, Concrete Damage, concrete structures, Construction, Micro-topping, Parking Garages, Pools
---