Baseball Bargains Launches Spring Sale Offering Free Shipping and Big Discounts on All Products
Press Release
•
updated: May 9, 2017
BaseballBargains.com is the best source on the web for baseball and softball equipment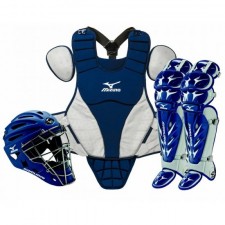 Brentwood, NY, May 9, 2017 (Newswire.com) - Gearing up for another exciting baseball season, BaseballBargains.com has kicked off a huge spring sale, offering free shipping and discounts on all men's, women's and kids softball and baseball equipment. This sale applies to all bats, gloves, catchers gear, helmets, protective equipment, and more. Customers can shop a wide selection of gear from top brands available today for baseball and both fast- and slow-pitch softball.
Whether it's a bat, glove or more, Baseball Bargains has the perfect selection available. The company offers a range of gloves from the best glove makers in the game today. Whether it's a catcher's glove or for the infield or outfield, Baseball Bargains has a selection of leather models from top brands, like Rawlings, Wilson, Shoeless Joe, Easton, Mizuno, and more.
Baseball Bargains also offers both wood and metal bats for every age and sized player and for every budget. The company offers bats from companies like Louisville Slugger, Rawlings, Mizuno, Demarini, Marucci, and Easton, and from newer companies, like Akadema. Customers will find a find a high level of durability in just about every model, too.
"We are excited to launch this sale and promote these huge discounts for those shopping for softball and baseball equipment this season," says Evan Dietch of Baseball Bargains. "We offer a great selection of top named brand equipment at affordable prices. Our loyal customers buy from us before every new season."
This huge celebration sale is offering $15 off any purchase over $139.99 with coupon code: spring17. To learn more about the company, view their selection, and make a purchase, visit BaseballBargains.com.
About Baseball Bargains
Baseball Bargains is located at 54 Cain Drive in Brentwood, NY. The company's showroom features more than 1,000 bats and more than 300 glove models on display, including everything from baseball bats, baseball gloves and catcher's equipment to training aids, apparel and footwear to belts, socks and other accessories.
Source: Baseball Bargains
Related Media