Barefoot Coders Achieves Google Cloud's Partner Specialization in Infrastructure Services
Press Release
•
Sep 6, 2023
Google Cloud Recognizes Barefoot Coders' Technical Proficiency and Proven Success In Infrastructure Services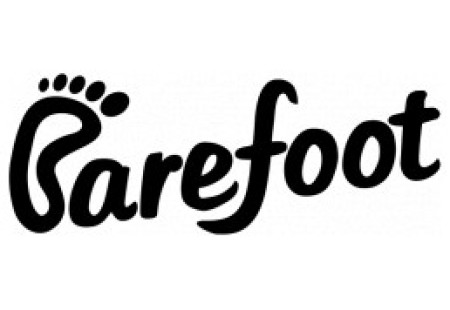 NEW YORK, September 6, 2023 (Newswire.com) - Barefoot Coders has achieved the Infrastructure Services Partner Specialization in Google Cloud Partner Advantage for proven expertise and success in building infrastructure solutions for complex Google Cloud deployments, and is excited to add this new recognition to its existing Application Development specialization.
The Google Cloud Partner Specialization Program is designed to provide Google Cloud customers with qualified partners that have demonstrated exceptional technical proficiency and consistent success in building and managing infrastructure footprints, using the best of Google Cloud to enable large-scale migrations and net-new deployments.
Barefoot Coders, a Google Cloud Partner, achieved the Partner Specialization in Infrastructure by demonstrating deep knowledge and capabilities of Google Cloud infrastructure and solutions architecture & development. Google Cloud products that are included in this specialization include Compute Engine, Google Cloud VMWare Engine, Google Kubernetes Engine, Anthos, Security Command Center, Google Cloud Storage, Filestore, Virtual Private Cloud, Cloud Interconnect, Cloud VPN, Cloud NAT, Cloud CDN, Cloud DNS, Cloud Key Management Service, Identity-Aware Proxy, Cloud Identity, Cloud Foundation Toolkit, and Google Cloud Operation Suite (formerly Stackdriver).
Barefoot Coders has earned a reputation as a trusted expert in various technologies through consistent delivery excellence and a relentless commitment to exceptional customer experiences. Barefoot plans to continue its heavy investment in its Google Cloud infrastructure and application development practices, helping businesses of all sizes leverage the benefits of public cloud.
About Barefoot Coders
Founded in 2013, Barefoot Coders is a boutique software and technical infrastructure development studio, helping organizations scale, optimize, and expand through cloud-native solutions, with a focus on collaboration and purpose-built platforms. Barefoot Coders is a Google Cloud Platform services delivery partner and has helped customers across North America — from startups to Fortune 50 companies — take the next step to achieve long-term success in the cloud.
Source: Barefoot Coders
Related Media