Balancecord Announces Exciting Launch of Indiegogo Campaign to Bring Ultimate Chiropractic Cushion to Market
Back pain is an everyday reality for a countless number of people. The Balancecord Ultimate Chiropractic Cushion offers an innovative way to find relief and has turned to crowdfunding to get the product to the masses.
Press Release
-
updated: Feb 13, 2018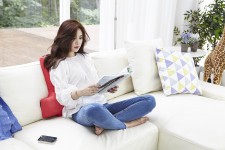 New York, NY, February 13, 2018 (Newswire.com) - ​​Experts agree that poor posture and resulting back pain can have a lasting negative impact on nearly every aspect of a person's life.  Addressing it properly for most people has been quite a challenge.  The good news is an innovative new product promises to help and is both affordable and simple to use.  Enter Balancecord a specially ergonomically designed chiropractic cushion that provides soothing relief to the spine.  In exciting news, Balancecord recently announced the launch of a crowdfunding campaign on Indiegogo to bring the first run of the breakthrough chiropractic cushion to market.  The excitement surrounding the project is high.
"We saw a real need to be addressed, the problem of poor posture and back pain, and knew the right kind of chiropractic cushion could help meet those common needs,"  commented a spokesperson from the company.  "After a great deal of research and development Balancecord was born and we know it's going to blow away even the highest of expectations."
According to Balancecord, using the product is simple.  Just place the chiropractic cushion on the back of a chair, sofa, or car seat and enjoy its effectiveness in improving spinal position and sitting posture.  For the many people who sit for long periods at work or at home, this can quickly bring very remarkable results when it comes to back pain relief, increased mobility, stiffness relief and posture correction.
Karen S., from Illinois, recently said in a five-star review, "I was a bit skeptical that a cushion could help relieve my back pain. Balancecord has made me a complete believer. In just a few days I noticed a big difference and in weeks a total change. Fully recommended."
Balancecord is both hands-free and easily portable, making it a perfect companion that can be used nearly anywhere a person needs to sit.
In addition to improving posture, Balancecord is made from a special mixture of materials that helps to kill viruses and bacteria, dissipate negative ions and control temperature. One of its components, illite, is a favorite of NASA for its long list of beneficial effects.
The Indiegogo campaign has set a goal of $10,000, with a number of different perks depending on donation size including single and sets of multiple Balancecords.  The campaign ends on March 13, 2018.
For more information be sure to visit 
https://www.indiegogo.com/projects/balancecord-the-ultimate-chiropractic-cushion/reft/17715718/nwpr01
Source: Balancecord
---
Categories: Active and Healthy Living
Tags: backpain, indiegogo, posture
---