Back to Basics Socialising With BSociable
Press Release
-
updated: Apr 30, 2018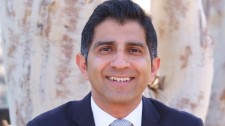 SYDNEY, April 30, 2018 (Newswire.com) - Looking for real-life connections in a digital world dominated by social media? Then the new BSociable app is the answer. Developed by ethically minded entrepreneurs, it is being embraced by younger generations wanting to simplify social interactions, with users multiplying month by month.
BSociable is not about turning away from technology because let's face it, technology is a part of our lives. Instead, it represents a new way of communicating and catching up with friends and family. It incorporates calendars, maps, messaging and an RSVP function, all in one app. Basically, BSociable is about getting back to basics and with more than 7,000 downloads since October 2017, it's at the forefront of that change.
The app has been developed by the hard-working BSociable team with our future generations in mind. After 18 years of career success in the corporate world, CEO Randeep Wasal realised he wanted something more for his children than watching them use social media. He wanted to reintroduce a sense of community and found a way to harmonise technology and relationships.
"We use technology to organise and bring people together," Randeep explains. "But then once we're together, we put our phones away to connect and create memories with our loved ones and friends. It's about balance. Identifying when to use technology and when to switch off."
BSociable is being embraced by 12- to 18-year-olds as an alternative to WhatsApp and SMS, with sports clubs and teams downloading the app. And as discussions continue around the use of social media and privacy, Randeep sees BSociable as a step in the right direction for the future use of technology.
"This is for real people looking for real connections and wanting to build memories," he says. "We are a business built on ethics. We want people to feel protected and secure when using our app. We want to give personal space to our users and we respect their boundaries."
This can all be summed up in BSociable's mission statement, which is to "accelerate the transition to a sustainable work-life balance." For more information about the story of BSociable and how to use the app, visit www.bsociable.com.
Source: BSociable
Share:
---
Categories: Relationship
Tags: app, balance, business, entrepreneur, family, friends, lifestyle, love, memories, relationships, technology
---