Baby Boomers With Student Loan Debt Are Not Alone, Says Ameritech Financial
Press Release
-
updated: Sep 7, 2018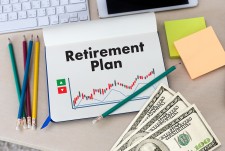 Rohnert Park, CA, September 7, 2018 (Newswire.com) - Age is just a number, the expression says, except for when one age group is set to dominate a population group. American residents age 65 and over grew by 14.2 million people from 2000 to 2016. This group, known as the baby boomers, is set to increase to 85 million by 2030 around the world. The U.S. Census estimates citizens age 65 years and over will exceed children for the first time in U.S. history. Multiple sources report that baby boomers have not saved enough for retirement. This means they will be relying heavily on the U.S. government for their needs. What does this mean for older adults with student loans? Ameritech Financial is a document preparation company that works to align each client with the Department of Education repayment program that fits their needs. Regardless of age, such programs are intended to make monthly loan repayment more affordable based on income and family size. If someone is still in such programs after 20–25 years, their loans will be forgiven.
"It's alarming to see so many people preparing for retirement who have student loan debt and don't feel prepared," said Tom Knickerbocker, Executive Vice President of Ameritech Financial. "Student loan repayment can be burdensome for anyone. It could be more so for those in their 50s or 60s. They face the financial challenges that come with longevity."
If baby boomers aren't prepared for retirement, what are their options? First, they should look at estimates of their expenses going forward. A study projects that an average 65-year-old male will spend $189,687 on medical care in retirement. A woman of the same age will spend almost $25,000 more because her life expectancy is higher. These projections do not include long-term care. Three-quarters of the 65 and up population will need this type of care. There are also fears about social security and its future: Will there be enough to go around? If the current state of affairs remains as is, Congress could cut benefits by 23 percent by 2034. The benefits would only cover 40% of retirees' pre-retirement income. Yet, they could very well end up needing roughly 80% of their previous income to cover their needs. Older adults with student loans have options. They could look into income-driven repayment plans to lower their monthly payments.
"Student loans can feel like they are holding you hostage. The same could be said about the local and national economies," said Knickerbocker. "We recommend that borrowers examine their own situation. If they are struggling, they might benefit in applying to a federal repayment program."
About Ameritech Financial
Ameritech Financial is a private company located in Rohnert Park, California. Ameritech Financial has already helped thousands of consumers with financial analysis and student loan document preparation to apply for federal student loan repayment programs offered through the Department of Education.
Each Ameritech Financial telephone representative has received the Certified Student Loan Professional certification through the International Association of Professional Debt Arbitrators (IAPDA).
Ameritech Financial prides itself on its exceptional Customer Service.
Contact
To learn more about Ameritech Financial, please contact:
Ameritech Financial
5789 State Farm Drive #265
Rohnert Park, CA 94928
1-800-792-8621
media@ameritechfinancial.com
Source: Ameritech Financial
---
Categories: Financing and Student Loans, Financial News
Tags: baby boomers, federal student loans, income-driven repayment, retirement age
---