B2B eCommerce for UK and Ireland - Virto Commerce Expands
Press Release
•
Aug 7, 2022
Following the increased demand for B2B eCommerce and Marketplace solutions in the Western European market, Virto Commerce announces expansion to the British Isles and Ireland.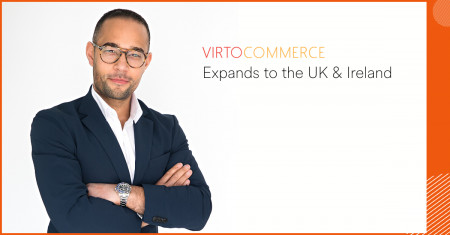 LOS ANGELES, August 7, 2022 (Newswire.com) - Virto Commerce, a leading provider of B2B digital commerce solutions, announces further expansion to the UK and Ireland. The move comes after the increased demand for cutting-edge eCommerce technology and the growing need to accommodate a burgeoning eCommerce market in Britain and the Republic of Ireland.
In addition to corporate headquarters in Los Angeles, the United States, and Vilnius, Lithuania, expansion to the UK and Ireland doubles the company's service footprint and supports its growth strategy. By joining the flourishing eCommerce market in the British Isles, Virto Commerce adds the much-needed composable and adaptable solutions with a faster time-to-market.
Adding to our offices in London provides a perfect base for us to build upon and better serve our clients in the UK, Ireland, and the rest of Europe. Being able to come together with partners,customers, and team members is something I'm very much looking forward to.

— Ben Black, Sales Director in EMEA at Virto.
Virto Commerce supports businesses through any digital endeavor, be it replatforming, extending the functionality of existing solutions, connecting to third-party marketplaces, or starting an eCommerce business from scratch. Both the Virto Commerce B2B-first eCommerce platform and Virto Marketplace are API-powered, composable, headless, cloud, and highly customizable. Enamored with such cutting-edge technology and empowered by the solution's flexibility, British and Irish enterprises can now create tailored, consistently excellent customer experiences that meet their own and customer-specific needs and requirements.
About Virto Commerce
Virto Commerce is a leading provider of B2B digital commerce solutions. As a Microsoft Gold Partner, the company serves more than 100 companies worldwide and has offices in five countries, including the Americas and Europe. Virto Commerce's flagship product, the B2B eCommerce cloud-based, open-source, .NET platform, is the only B2B-first headless digital commerce solution that is designed to adapt to ever-changing complex scenarios common in the B2B market.
Source: Virto Commerce