AXIS Legal Counsel Settles Los Angeles Transgender Employee Harassment and Discrimination Case
Justice achieved for Los Angeles-area transgendered employee severely harassed and discriminated at the workplace.
Press Release
-
Mar 23, 2016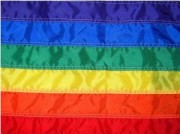 Los Angeles, California, March 23, 2016 (Newswire.com) - Los Angeles law firm Axis Legal Counsel has settled the employment claims of a Los Angeles-area  transgendered employee severely harassed and discriminated due the employee's transgender status at the workplace.
The legal claims by the transgendered employee alleged severe and pervasive discrimination at the employer's workplace, ranging from lewd and offensive comments, willful exclusion of the employee from workplace activities, actions taken to shield customers from "seeing" the transgendered employee, open denigration of the employee by coworkers in group settings, and a climate of hostility, bullying, and intimidation. As a result of the discrimination and harassment, the employee was forced to quit out of inability to endure the relentless harassment, and required medical treatment and counseling due to symptoms of post-traumatic stress disorder. The employer was in the services industry in the greater Los Angeles metropolitan area and the matter concluded through a confidential settlement.
"It is both a privilege and responsibility to protect vulnerable individuals from workplace abuses," said Axis Legal Counsel's managing attorney Rabeh Soofi. "Transgender employees suffer some of the worst types of harassment, hostility, and discrimination at the workplace. It is imperative that they not suffer in silence, and come forward to get legal help if they are being mistreated by employers, coworkers, colleagues, or anyone at the workplace."
AXIS Legal Counsel's employment practice has represented clients in numerous kinds of disputes and lawsuits involving some of the nation's largest employers, and including claims asserting violations of civil rights for transgendered or LGBT clients, workplace discrimination, harassment, wrongful termination, employment law claims on the basis of race, gender, sexual orientation, religion, skin color, nationality, maternity status/pregnancy, race discrimination, pregnancy discrimination, racial harassment, hostile work environment, and other bases. Axis Legal Counsel's managing attorney Rabeh Soofi is ranked as one of the "Top Women Lawyers of Southern California" by SuperLawyers Rising Stars, and is a Los Angeles employment attorney representing employees and employment clients throughout Los Angeles and California.
For more information, contact info@axislegalca.com or (213) 403-0130. ATTORNEY ADVERTISING.
Share:
---
Categories: Lesbian, Gay Bisexual and Transgender (LGBT), Legal Rights, Human Resources
Tags: attorney, California, civil rights, discrimination, employee, harassment, lawsuit, lawyer, los angeles, termination, transgender, transgendered
---