Axial Releases Its 2022 Lower Middle Market Investment Bank League Tables
Press Release
•
Feb 1, 2023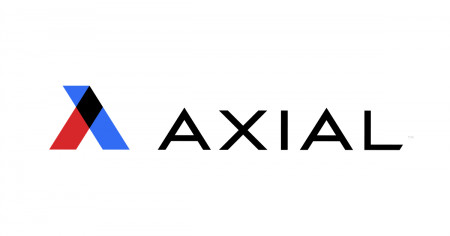 NEW YORK, February 1, 2023 (Newswire.com) - Axial, the online platform for American small business M&A, released its 2022 Annual Lower Middle Market Investment Banking League Tables. The first of its kind in the small business M&A and lower middle market M&A ecosystem, Axial's league tables surface some of the most trusted and effective M&A professionals advising business owners on exit strategy and deal execution.
Axial assembles the league tables by aggregating 2022 sell-side M&A activity on the Axial platform and then ranking the data according to the following four criteria:
Client quality (Pursuits per deal)
Buyside targeting (Pursuit rate per deal)
Process effectiveness (Percent of Pursuing buyers who receive the CIM)
Deal outcome (IOIs, LOIs issued and deal closures)
View Axial's 2022 Lower Middle Market Investment Banking League Tables
"2022 was challenging for M&A across the board with lots of well-understood macro headwinds impacting seller and buyer psychology. Top-of-funnel deal activity on Axial nonetheless grew in 2022, with over 9,900 business owners confidentially exploring an exit via Axial during the year," says Peter Lehrman, founder and CEO of Axial. "Small business M&A doesn't work like the IPO markets. Exit timelines are not driven by trying to time the capital markets; they're driven by personal factors."
Within the Axial platform, the Industrial sector accounted for 28% of all deal activity in 2022, followed by technology at 15.2%, consumer goods at 14%, healthcare at 12.1% and business services at 9.1%. Transportation companies accounted for 7.4% of total deal flow, followed by food & hospitality at 7.3%, energy & renewables at 1.5% and financial services at 1.5%.
"There is genuinely strong buyer interest across multiple sectors despite the macro considerations," says Alfredo Garcia, Director of Sell-side Business Development at Axial. "2023 may not return us to the record volumes of 2021, but business owners whose M&A advisors prepared them well for an exit will have plenty of serious and engaged buyers waiting to hear from them. We're looking forward to continuing to support the lower middle market's business owners and dealmakers in 2023."
Axial is the online M&A platform for buyers and sellers of American small and medium-sized businesses. The company's pioneering deal sourcing and deal marketing platforms are trusted by professional acquirers, top lower middle market M&A advisors, and transaction-ready business owners. A select list of Axial clients and transactions sourced and executed via the Axial platform can be found here. For more information on Axial, visit www.axial.com.
###
Source: Axial