Awash in Data, Commercial Vehicle Fleets Look to Analytics to Help Manage It
Press Release
•
updated: Feb 21, 2017
Industry Participants Seek a New Level of Operational Control According to Applied Market Data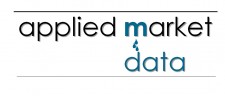 Nashua, NH, February 21, 2017 (Newswire.com) - ​​Managers at commercial vehicle fleets understand the phrase 'Be Careful What You Wish For.' Striving to compete effectively in an industry sector with increasing customer expectations, rising fuel costs and intense competition, fleets have been collecting and analyzing data from engine and vehicle sensors and electronic modules and combining it with inputs from cab-mounted electronics, expecting that by measuring vehicle and driver performance, improved operating efficiency would follow – and it has.
This information has been used to increase fleet performance, primarily in the areas of fuel costs, driver performance, and asset utilization and to meet the increasingly stringent shipper and consignee demands for tight gate-in/gate-out pick-up and delivery windows. But as the level of vehicle digitization and data collection continues, fleet managers are finding themselves data-rich and analysis-poor. They've entered a new phase, seeking to find better ways to collate and manage the information contained in the data that onboard sensors and modules capture.
Increasingly, fleet decision makers are turning to analytics programs to merge, blend, analyze and visualize their trove of data points in ways that will help managers identify trends, risks and opportunities and take steps to optimize performance and improve operating results as part of their daily operational routine.
Because commercial fleets acquire data from a range of sources including OEM vehicle sensors, aftermarket devices, fueling stations, and maintenance terminals, issues related to data quality (scrubbing) and data integration (blending) will need to be defined and addressed early in any analytics program acquisition process. This requirement will become increasingly important as new initiatives such as the ITS vehicle-to-vehicle communication program moves closer to full implementation, adding data from disparate roadway sensors to the mix.
An area with significant promise involves the structured analysis of engine and vehicle data for enhanced preventive maintenance using predictive analytics, a powerful decision support tool being developed and implemented by several asset-based companies, most notably GE.
Because of the wide spectrum of data available to fleets, defining the specific operational questions that need to be answered will be a key input to IT teams and system integrators. Creating visualizations and dashboards that address the functional demands of decision makers is a key step toward realizing the value of analytics and is the best way to avoid 'data whiteout.'
As commercial vehicle fleets adopt analytics capabilities, the operational envelope will tighten for all commercial carriers. Many fleets not actively pursuing or considering the use of analytics will find themselves seeking a strategy to respond to this dynamic in order to stay competitive.
The findings of a recent survey are detailed in a new report prepared by Applied Market Data. Fleet Management Analytics: Solutions, Strategies and Opportunities has been researched and written to be of optimal value to over-the-road logistics market sector participants. It consists of in-depth analyses, descriptions and evaluations of technology selection factors and implementation issues, opportunity assessments, business factors and market sector profiles.
More information is available at www.appliedmarketdata.com
About Applied Market Data
Applied Market Data is a transportation and logistics technology consulting firm focused on the areas of technology strategy, product commercialization, venture development, and market research. We assist technology companies in achieving their business objectives through the creation of detailed development strategies, product commercialization programs, and comprehensive market and technology research and analysis. Our market research publications are designed, researched and written to provide timely and insightful information and data on focused market segments, with the aim of providing market participants with the essential knowledge to refine and execute their marketing plans and attain their financial targets.
Contact:
Greg Stone
Voice: 603-341-3073
Source: Applied Market Data