Award-Winning Comic Book Artist to Draw Trump at RNC and There's Nothing Funny About It
First Draft Of History To Be Drawn In The Streets Of Cleveland
Press Release
-
Jul 14, 2016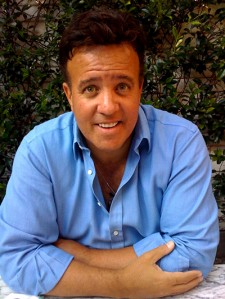 Los Angeles, CA, July 14, 2016 (Newswire.com) - Award-winning graphic novelist Tony Puryear announced today that he will be part of Comixcast 2016. A diverse group of comics creators, and activists voicing their opposition to Republican presidential candidate Donald Trump. The artists will join tens of thousands of like-minded protesters in Cleveland at Ground Zero at the Republican National Convention. Using their pens, brushes and cameras they will contribute to a live feed of political comics, YouTube videos and commentary.
Comixcast.com is a platform for live-streaming video and political cartoons with the urgency and immediacy of breaking news. Puryear joins Joyce Brabner, a pioneer in comics journalism and widow of Cleveland indie comics legend Harvey Pekar (American Splendor) , and their intentions are as clear as the campaign's slogan: "Here To Make Comics, Here To Stop Trump". Puryear is no stranger to political activism through art, his iconic poster for Hillary Clinton's 2008 presidential campaign is in the National Portrait Gallery at the Smithsonian Institution in Washington DC.
"I grew up in a Movement family, (Civil Rights Movement, Anti-War Movement, you-name-it-movement) dating back to the 60s, and street activism was what we did. Now, as a multimedia artist, as a cartoonist, I have a voice, and in this crucial time for our country, I have to speak out against Trump and his politics of fear, hate and division. I have to be out in the street in Cleveland, and I have to share what I'll witness there."
Adding his voice to an already loud week of protest Puryear hopes to make s difference. "As a Black artist, I make a comic, "Concrete Park", featuring people of color in the future. Lately, there are days when I worry we won't make it there. This is why I was so honored to be a part of Comixcast 2016."
Puryear will join such respected comics artists as Mark Zingarelli (Second Avenue Caper), Seth Tobocman (World War 3 Illustrated), Marguerite Dabaie (The Hookah Girl and Other True Stories) as well as Tim Fielder (Matty's Rocket) for Comixcast 2016.
About Tony Puryear - In 1996, Puryear became the first African-American screenwriter to write a $100 million-dollar summer blockbuster with his script for the Arnold Schwarzenegger film Eraser. He has written films for Oliver Stone, Mel Gibson, Jerry Bruckheimer and Will Smith. Tony Puryear directed classic hip-hop videos for legendary old-school acts like EPMD, K-Solo and LL Cool J. He co-created and co-writes (with Erika Alexander) Concrete Park, 2016 Glyph Award Winner and a Best American Comic, 2013. He also draws the book. Together they have taught comics and graphic novel-making from Los Angeles to Central America to Harvard. He recently contributed illustrations for Dark Horse Books' new adult coloring book Bait: Off-Color Stories for You to Color from best-selling author Chuck Palahniuk (Fight Club).
Tony Puryear's, political, personal and travel writing as well as his cartoons, can be found on his blog, Tony Puryear Out In The World.
Source: Tony Puryear
Share:
---
Categories: Politics, Visual Arts, Arts and Entertainment, Cartoons
Tags: cleveland, comics, comixcast, concrete park, diversity, hillary clinton, Joyce Brabner, republican national convention, rnc, Tony Puryear, trump
---