AVTECH Software Announces Promotion of Richard Grundy to President & CEO
Press Release
•
Jul 12, 2023
22-year company veteran will take over executive leadership while company founder Michael Sigourney transitions into a brand ambassador role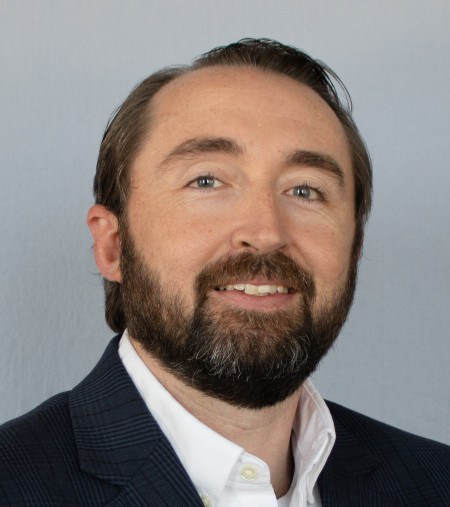 WARREN, R.I., July 12, 2023 (Newswire.com) - AVTECH Software (AVTECH), the manufacturer of Room Alert proactive environment monitoring solutions, is pleased to announce the promotion of Richard Grundy to the position of President & CEO as of July 15, 2023. This strategic move comes as part of AVTECH's ongoing commitment to strengthen its leadership team and propel the company's growth to new heights.
Richard Grundy, a veteran within AVTECH, brings a wealth of experience to his new role. With an impressive tenure of 22 years at the company, most recently as President & COO, Grundy has continually demonstrated exceptional leadership qualities and a deep understanding of AVTECH's core values and business operations. Under his guidance, AVTECH has introduced countless new products to the marketplace and has opened locations in Ireland and the United Arab Emirates. Richard's strategic vision was also a key role in the company's acquisition of their primary manufacturer Mirian Solutions, allowing AVTECH to maintain full control over their supply chain. His promotion to President & CEO is a testament to his outstanding contributions and unwavering commitment to AVTECH's success.
In his new position, Grundy will assume responsibility for overseeing all executive leadership and strategic execution at AVTECH. Leveraging his extensive industry knowledge, he will drive the company's strategic vision, spearhead innovation initiatives, and enhance customer-centric practices. Grundy's steadfast dedication to excellence and his ability to foster strong relationships will be instrumental in leading AVTECH into a new era of growth and success.
Simultaneously, Michael Sigourney, the Founder & CEO of AVTECH Software, will transition to the role of Founder, Chairman, and Evangelist. Sigourney's visionary leadership has been instrumental in establishing AVTECH as a global leader in proactive environment monitoring since 1988. In his new capacity, he will focus on being a brand ambassador around the world for AVTECH and its flagship product, Room Alert. Sigourney will actively engage with partners, resellers, and industry professionals at various trade shows, expos, and trade missions to strengthen AVTECH's presence and foster strategic alliances.
"Richard's extensive experience and deep understanding of our company make him the ideal candidate to drive AVTECH's continued success," stated Michael Sigourney. "I have full faith and confidence in his capabilities and will continue to collaborate when needed as we embark on this exciting new chapter, allowing him to lead AVTECH and Room Alert into the future."
AVTECH Software is committed to delivering innovative Room Alert solutions that enable businesses to proactively monitor and protect their critical environments. With Grundy at the helm and Sigourney's unwavering support as Founder, Chairman, and Evangelist, AVTECH is poised to accelerate its growth, expand its market reach, and reinforce its position as an industry leader.
AVTECH's Room Alert is the leading environment monitoring solution for data centers, IT rooms, warehouses, cold storage and other facilities. AVTECH has been serving customers for over 35 years and is committed to providing innovative solutions that help businesses protect their people, property, and productivity to provide Peace of Mind. The Room Alert mobile app is available for download on both iOS and Android devices. To learn more about Room Alert and their proactive environment monitoring solutions, visit their website at AVTECH.com.
About AVTECH
AVTECH Software (AVTECH), a private corporation founded in 1988, is a computer hardware and software developer and manufacturer based in Warren, RI with an international sales office in Dubai, UAE as well as an international distribution facility in Shannon, Ireland. AVTECH's Room Alert products are made in the USA and proactively monitor critical facilities and assets for conditions such as temperature, humidity, power, flood/water leakage, smoke/fire, air flow, room entry, motion, cameras and more. Room Alert is in use in over 185 countries and can be found in over 80% of the Fortune 1000, most state and federal agencies, and all branches of the U.S. military.
Source: AVTECH Software, Inc.