Aventus, Blockchain Ticketing Technology Platform Announces ICO as It Revolutionizes the Event Industry
Press Release
•
updated: Jun 26, 2017
The blockchain-based ticketing solution, Aventus announces ICO as it works on preventing fraud in the events industry.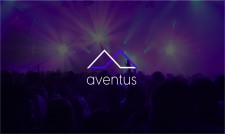 London, England, June 26, 2017 (Newswire.com) - Aventus, a London-based startup has announced that it has developed a blockchain-based solution to prevent unregulated touting and counterfeit tickets. The company had already attracted the attention of major investors as it prepares to launch a week-long token sale which is set to start on July 19, 2017, and run until July 24, 2017.
Ticket touts are notorious for bulk-purchasing tickets on primary markets and reselling them at inflated prices on secondary markets. An average purchaser of a resold ticket to a concert or music festival pays at least 49 percent more than its face value, with profits sometimes exceeding 1000 percent.
Aventus enables secure transfer and resale of tickets with built-in inflation caps to eliminate fraud and ensure that the final user can be identified. This type of technology is of particular importance in light of today's terror climate as it brings an additional, much-needed, security measure for attendees. Aventus effectively ends the ability for ticket touters to continue in business.
A 30-year entertainment and sports industry veteran known for work with brands such as Caesars, Trump, HBO, UFC, Santana, Eric Clapton, Hard Rock and the current Director of Carnival Live, Bernie Dillon explains the benefits of Aventus' technology to the entertainment industry by saying,
"Anyone who has ever attended, hosted, or produced a live entertainment event, be it a UFC fight, boxing match, or concert has been affected by counterfeit tickets or extortionate secondary resale prices. Aventus brings a refreshing solution to these age-old problems that could very well end fraudulent activity and unregulated ticket touting once and for all."
Famous singer Adele has had a particularly troubled past with ticket touters. Adele added two additional dates to her Wembley Stadium performances, tickets for said events were sold out within a matter of seconds on primary markets and re-listed on secondary resale sites like StubHub with ticket prices going as high as £9,000.00 per ticket.
In response to this behavior, promoters and venues alike have teamed up with the likes of Ticketmaster and StubHub in an attempt to prevent their fans from being taken advantage of. Unfortunately, such relationships have done little to stem the tide of ticket touts.
Aventus is launching a token sale of its AventCoin (AVT), "the Bitcoin of the ticketing industry," which will be distributed to the public. The token launch will consist of a public sale from July 19, 2017, to July 24, 2017, in which fans who share a desire to rid the ticketing world of counterfeit tickets and unregulated ticket scalpers will be able to purchase AVT.
A source from Aventus stated,
"We are excited to work with the event-going public. We are glad to rid the industry of unfair touting and counterfeit tickets while improving oversight and boosting promotion. We aim to bring a much-needed change to a broken industry by creating the first global standard for the exchange of tickets."
Aventus blockchain-based platform eliminates uncontrolled resale and counterfeit tickets. It allows event organizers to create, manage and promote their events and tickets with dramatically reduced costs, even letting them set price controls and receive commissions on ticket resales. It also gives ticket buyers rewards for promoting events, and identifying fraudulent activity. Aventus' innovations vastly improve upon existing solutions by bringing oversight and transparency to the ticketing lifecycle, security to the transfer and validity of tickets, new revenue streams for event organizers and greater promotional capabilities.
About Aventus
Aventus is a fair, secure, and transparent blockchain-based event ticketing solution that practically eliminates fraud and unregulated touting. Organizers can create, manage and promote their events and tickets with dramatically reduced platform costs, and can set price controls and receive commissions on secondary market sales.
Learn more about Aventus at – https://aventus.io
Follow Aventus on Twitter – https://twitter.com/AventusSystems
Aventus blog – https://blog.aventus.io
Slack Channel – https://slack.aventus.io
Aventus subreddit – https://www.reddit.com/r/Aventus
Media coverage – http://www.telegraph.co.uk/music/news/adele-announces-surprise-final-wembley-show-2017-get-tickets
Media Contact
Contact Name: Kavon Soltani
Contact Email: info@aventus.io
Location: London, United Kingdom
Aventus is the source of this content. Virtual currency is not legal tender, is not backed by the government, and accounts and value balances are not subject to consumer protections. This press release is for informational purposes only. The information does not constitute investment advice or an offer to invest.
Source: Aventus
Tags
Additional Links