Automated Invoice Reminder Release Helps Contractors Get Paid Even Faster
Press Release
•
Apr 18, 2023
Setting reminders to remind customers? Skip the madness with Project 2 Payment's new automated Invoice Reminder feature.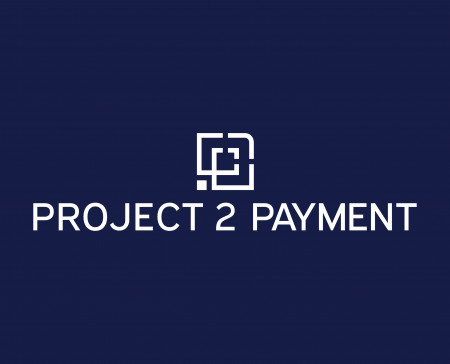 SAINT PAUL PARK, Minn., April 18, 2023 (Newswire.com) - Project 2 Payment, the easiest tool for US-based contractors to create estimates, send invoices, and get paid faster for completed work, just dropped a helpful new feature to make life even easier: Invoice Reminders.
Now users can automate invoice reminders so they don't have to keep track of which invoices are unpaid to get paid. With this feature enabled, Project 2 Payment tracks unpaid invoices for users and automatically sends an email to remind those customers to pay their bill. To turn this feature on, users simply navigate to the Settings tab and turn Invoice Reminders "On." Then from a dropdown list, users can select the frequency and total number of invoice reminders they want customers to receive and click "Save."
As if that feature doesn't already prove how easy it is to get paid faster using Project 2 Payment, the release includes another key feature to help eliminate payment delays. Customers now have the ability to use a saved payment method on file to complete payment on emailed payment links. That means contractors will never hear a repeat customer say, "I can't find my card, I'll pay later." When customers receive an email with a payment link for a down payment or invoice, they won't need to enter payment details every time. With the click of a button to select a saved payment method, users are paid!
Supporting Quotes:
Bill Kleineck, Owner at Sooty's Lawn Care (Project 2 Payment User)
"Billing goes a lot faster with Project 2 Payment, and my customers are appreciating it too."
Vince Arnoldi, President
"When it comes to improving on-time payments and cash flow for contractors, automated Invoice Reminders are a game-changer. Surveys show late payments cause reduced profits for 43% of construction companies. Project 2 Payment changes all that with smart features that work to get contractors paid effortlessly."
About Project 2 Payment
Project 2 Payment is the best field service management software on the market for contractors looking to organize customer contacts, create project estimates, send invoices, and collect payments with ease. The simple-to-use tool, Project 2 Payment, was founded out of the belief that small-business savvy, payment expertise, and software simplicity are small distinctions that can make a big impact in helping hardworking US-based home service business owners save time and get paid faster.
Visit www.project2payment.com to learn how Project 2 Payment streamlines the way you create bids, send invoices, and track payments.
Source: Project 2 Payment
Tags
Related Files