Author Louis Efron Receives Global Recognition Through the NYC Big Book Award
Press Release
•
Oct 19, 2023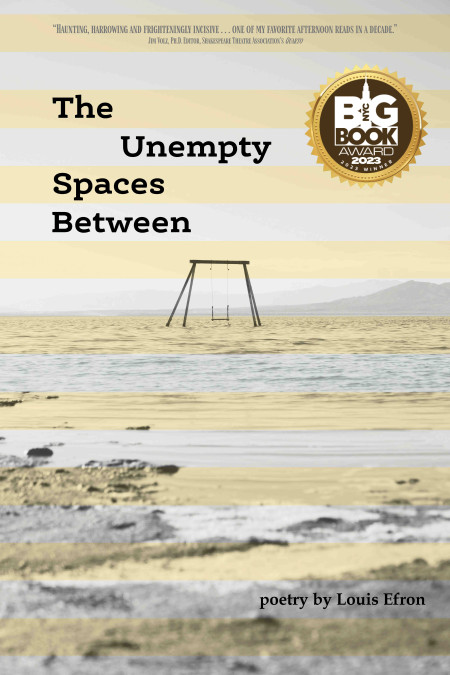 NEW YORK, October 19, 2023 (Newswire.com) - The NYC Big Book Award recognized The Unempty Spaces Between by Louis Efron as the Winner in the Poetry category.
The competition is judged by experts from different aspects of the book industry, including publishers, writers, editors, book cover designers and professional copywriters. Selected award winners and distinguished favorites are based on overall excellence.
"A beautiful creation of song and scar, of emotional complexity and simple witness, Louis Efron's debut collection The Unempty Spaces Between mingles the natural and human worlds in a series of accessible, personal, universal poems. From lush to bare, the landscapes he presents us with are so intertwined with and impacted by our actions that we realize the two have always been one. Brimming with meditations deep as winter snow and boundless compassion and curiosity, these vibrant poems remain grounded in a universal familiarity that opens us up to something greater," said John Sibley Williams, author of As One Fire Consumes Another.
The impressive roster of international and domestic entries resulted in a record year for book award winners in major categories. The competition draws a diverse and high-quality pool of authors and publishers. The NYC Big Book Award boasts a worldwide entry pool from Asia, Australia, Europe, and North America. Winners were recognized from Austria, Australia, Bangladesh, Canada, England, Germany, India, Israel, Italy, New Zealand, and the United States.
"Our team is honored to highlight the excellence and achievements of a diverse array of authors and publishers," explained awards sponsor Gabrielle Olczak. "Their work represents a commitment to excellence. It is our mission and privilege to continue to showcase their work on an international stage."
View full list of winners at NYC Big Book Award 2023.
More information about Louis Efron:
Louis Efron is a globally recognized writer and poet who has been featured in Forbes, Huffington Post, Chicago Tribune, North Dakota Quarterly (upcoming issue), Lothlorien Poetry Journal, A New Ulster, Flapper Press Poetry Café, PentaCat Press, Words and Whispers, Bourgeon, The Deronda Review, Young Ravens Literary Review, The Ravens Perch, POETiCA REViEW, The Orchards Poetry Journal, Academy of the Heart and Mind, Literary Yard, New Reader Magazine and over 100 other national and global publications. He is also the author of five books, including The Unempty Spaces Between, How to Find a Job, Career and Life You Love; Purpose Meets Execution; Beyond the Ink; as well as the children's book What Kind of Bee Can I Be?
Book: The Unempty Spaces Between
Author Website: LouisEfron.com
Author Poetry: Poetry Corner
###
END
Source: Louis Efron
Tags