Australasian Vaulting Industries Now Open in Western Sydney
Australasian Vaulting Industries opens Western Sydney's largest safe deposit box vault in Bella Vista
Press Release
-
updated: Nov 28, 2017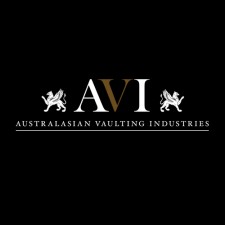 SYDNEY, November 28, 2017 (Newswire.com) - Australasian Vaulting Industries (AVI) has just opened its high-security vault and safe deposit box depository in Bella Vista, Sydney. The business offers a unique blend of world-class security, combined with an in-house bullion trading desk, the first of its kind in Western Sydney.
AVI Vaults customers make significant savings on the cost of holding gold and silver when compared to customers who are paying tollways and parking fees to access safety deposit boxes in Sydney's CBD.
The company provides world-class storage for gold bullion and other valuables in a specially designed and purpose-built security vault. The vault is owned and staffed by security system experts, with a collective of over 50 years' experience in the industry serving private enterprise, the banking sector and military security applications in Australia and abroad.  
AVI Vaults Bella Vista location is convenient for residents in the Western Sydney area and Hills District, with public transport available and free parking in front of the building. The facility can also accommodate the storage of important documents, including passports, deeds, titles and birth certificates, along with valuable heirlooms, jewellery and data drives.
Customers can rest assured that no one can access their safe deposit box without them, as the company makes use of a dual-locking system on the safe deposit boxes. Both keys must be present to access a box.
The flagship technology is the biometrics access control system, which utilises iris readers for HD images of clients' eyes. This technology's accuracy is only surpassed by DNA and is 10,000,000 times more accurate than fingerprints, making false entries to the vault impossible.
Clients will gain access to the vault through a bullet-resistant airlock, be verified on CCTV, use a unique security tag and a PIN code for verification. Customers are afforded complimentary insurance up to the amount of $10,000 per box and there are additional policies available to cover any assets over that amount.
The company is planning a red-carpet event early 2018, which will include attendees from Federal Parliament, State Government, the local business community and clients.  
Australasian Vaulting Industries looks forward to welcoming customers at this flagship location in Bella Vista. For more details, visit their website at https://avivaults.com.au/.
Australasian Vaulting Industries
H145/28 Lexington Dr, Bella Vista NSW 2153
(02) 8326 7907
Source: Australasian Vaulting Industries
---
Categories: Security Services and Solutions
Tags: Australasian Vaulting Industries, Bella Vista, high security vault, safe deposit box
---