Attorney Martha DahDah Wins Underdog Golden Advocate Award
Press Release
-
updated: Jan 12, 2018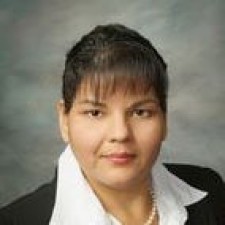 RIVERSIDE, Calif., January 12, 2018 (Newswire.com) - We are excited to announce that Riverside attorney Martha R. DahDah has won this year's Underdog Award as part of the Golden Advocate Awards presented by DK Global. This award honors a small firm or solo practitioner who nevertheless demonstrates a willingness to litigate cases to promote the best interests of the client.
In particular, this award recognizes Martha DahDah's work on a premises liability case involving negligence at a recycling facility. The victim sustained back injuries as a result of being struck by a 30,000-pound tractor trailer. Despite the challenges of this case, Martha DahDah was able to obtain a favorable settlement for her client on the eve of trial.
About the Underdog Golden Advocate Award
DK Global presents the Underdog Golden Advocate Award only to small firms or independent attorneys who "demonstrate great heart and resolve" in litigation matters. It recognizes attorneys who are not afraid of a challenge and who offer qualified, aggressive advocacy to clients, even in complex matters.
Attorney Martha R. DahDah does not back down from a challenge and never settles a case when going to trial is in the best interests of her client. The case for which she won the Underdog Award presented many unique challenges, which included the defendant's failure to preserve crucial surveillance footage which captured the incident. As a result, defendants refused to accept any responsibility for backing over her client, repeatedly blaming him. However, Martha DahDah used evidence from satellite images and her client's testimony to create a compelling accident reconstruction video.
Working with the medical experts, she also had an animation produced that would have shown the jury how her client's spine was injured when he was struck. Rejecting low settlement offers from the defense, Martha DahDah and Alderlaw prepared for trial. Ultimately, as a result of hard work and unrelenting dedication, her client received a fair settlement offer the morning jury selection was to start.
About the Law Office of Martha R. DahDah
Attorney Martha DahDah founded the Law Office of Martha R. DahDah to fight for the rights of accident victims in her community of Riverside, California. As a solo practitioner, she maintains close relationships with her clients, and gives each case personal attention. For more information, contact our law firm. For legal marketing questions, contact MediaSmack.
Source: Law Office of Martha R. DahDah
Share:
---
Categories: Legal Services
Tags: Golden Advocates Awards, Personal Injury Law Firm, Riverside Attorneys
---