Atlas Travel & Technology Group Welcomes Susan Altman as New Executive
Press Release
•
updated: Jun 4, 2019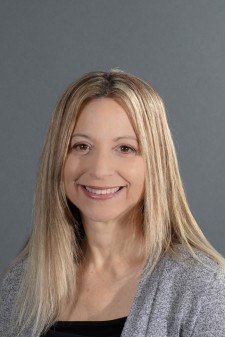 MARLBOROUGH, Mass., June 4, 2019 (Newswire.com) - Atlas Travel & Technology Group, an organization encompassing corporate travel management leader Atlas Travel and technology innovator Prime Numbers Technology, is pleased to welcome Susan Altman as Vice President of Business Development. As a key executive team member, Altman will be responsible for expanding business travel program offerings by developing strategies that align with customer success journeys. Altman's role will also oversee all sales operations, sales enablement and technology engineering.
"Susan was chosen by our woman-owned and led company for her vibrant personality and entrepreneurial spirit, which synergizes well with our team. This, in addition to her success in the travel industry, made her the right choice," says President Lea Cahill.
Altman joins Atlas Travel with 20+ years of experience as Vice President of Global Sales for both American Express and BCD Travel, where she crafted her ability to connect with people, synthesize customer needs and leverage rapidly changing technology.
"We are thrilled to welcome Susan as a member of our team," says Elaine Osgood, founder and CEO. "Susan's partnership approach to client relations is the perfect complement not only to our core values but to our ongoing commitment to innovations that enhance the client experience."
"I am delighted to be working alongside such incredible leaders and for such a beacon within the travel industry," says Altman. "I look forward to supporting my team in championing our service differentiations within the marketplace."
With these changes, Atlas Travel is poised for future success, built on a strong foundation of delighting customers through service excellence. To learn more about these organizational updates, please contact Atlas Travel at (508) 488-1155.
Source: Atlas Travel & Technology Group