Atlas Systems Expands Partnership With Snowflake to Help Global Clients Leverage the Speed and Scale of the Cloud
Press Release
•
updated: Sep 10, 2020
Atlas is helping enterprises and Snowflake customers accelerate their journey to cloud data platform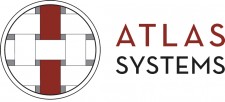 PRINCETON, N.J., September 10, 2020 (Newswire.com) - Atlas Systems, a leading IT Services company, expanded partnership with Snowflake, the cloud data platform.
Snowflake is an analytic data warehouse provided as the Software-as-a-Service (SaaS) solution that runs completely on cloud infrastructure. Snowflake architecture allows storage and computes to scale independently and provides a lot of flexibility for companies to reduce operational costs.
Based in Princeton, New Jersey, Atlas Systems is specialized in IT Operations. The expert team has deep technical knowledge and delivered precise results to achieve measurable business value. Atlas is managing and assisting clients with their IT operations for close to two decades. The company is serving Fortune 1000 clients globally and has delivery centers in Bangalore and Chennai, India.
Harish Rahman, Director of Engineering with Atlas, said, "By partnering with Snowflake, we have the required knowledge and resources to oversee Snowflake data analytics implementation for our clients from various industries. We are already recognized for our expertise with Snowflake cloud implementations."
He also added, "Snowflake offers various opportunities to modernize and increase the ROI of the data warehouse. It comes with features like scalability, store both structured and semi-structured data together, security & encryption, and near-zero administration."
Atlas Systems is providing Snowflake Database Services to its global customers including data migration and transformations, performance tuning and design, ongoing managed services, data lake implementation, and remote DBAs.
About Atlas Systems​
Atlas Systems is a leading IT consulting company specializing in helping organizations realize their full potential. The company's solutions provide a competitive advantage in innovation, reliability, and time to market, allowing businesses of all sizes to realize their full potential and restructure their workflows. Founded in 2003, the company manages IT infrastructure support for global Fortune 1000 enterprises. Its ComplyScore and PRIME product lines provide support in the areas of governance, risk and compliance, and provider data compliance.
Press Contact:​
Swapnil Bhagwat​
​Vice President - Marketing
(609) 256 4574
Source: Atlas Systems