ATF: The Struggle Towards College Starts for Some People Before They're Even Enrolled in School
Press Release
•
updated: Nov 20, 2018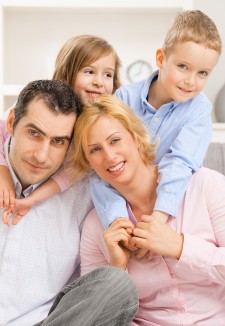 ROHNERT PARK, Calif., November 20, 2018 (Newswire.com) - Gearing up for college doesn't just begin in high school for a lot of people. Sometimes it begins before they're even born. Parents saving up for college may begin as soon as they hear they're expecting, especially if they have multiple children they hope will attend college. Even with years of saving, and years of extracurricular activities to try and spruce up a college application in hopes of scholarships, individuals still often struggle to afford college. Ameritech Financial, a document preparation service company, says that even with extra activities early on, many college hopefuls will have a hard time affording a higher education.
Continual sports games mixed with never-ending practices, music lessons, volunteer work, almost anything that can be added later on to a college application story and letter, wind up being a focal point of many children's lives. Cramming in something to every possible moment fits in well with the narrative of the hardworking American, but children often don't take well to the extreme stress of being overloaded like that. Some parents who have their children's schedules filled up do understand that it's extreme, but their driving need to help them succeed in life makes it difficult to stop.
Wanting the best for your kids is the sign of a good parent, and a lot of hard work goes into trying to get the best things for them.

Tom Knickerbocker, Executive Vice President of Ameritech Financial
All the work parents and children put in to be accepted into the top schools then comes with the price tag of an elite school. The majority of college attendees need financial assistance of some sort to attend, leading to the $1.5 trillion debt for student loans in America. Many of those student loan borrowers will struggle at one point or another with repayment. Ameritech Financial helps struggling student loan borrowers apply for federal income-driven repayment programs, which can potentially lower their monthly payments and get them on track for forgiveness after 20-25 years of being in the program. "We believe student loan repayment shouldn't have to be a struggle, that's why we're so committed to our clients and being a student loan advocate," said Knickerbocker.
About Ameritech Financial
Ameritech Financial is a private company located in Rohnert Park, California. Ameritech Financial has already helped thousands of consumers with financial analysis and student loan document preparation to apply for federal student loan repayment programs offered through the Department of Education.
Each Ameritech Financial telephone representative has received the Certified Student Loan Professional certification through the International Association of Professional Debt Arbitrators (IAPDA).
Ameritech Financial prides itself on its exceptional customer service.
Contact
To learn more about Ameritech Financial, please contact:
Ameritech Financial
5789 State Farm Drive #265
​Rohnert Park, CA 94928
1-800-792-8621
​media@ameritechfinancial.com
Source: Ameritech Financial
Related Media
Tags
Additional Links