ATF: Differences in Student Loan Types Can Be Confusing, and May Have Detrimental Consequences for Borrowers Who Are Left With Questions
Press Release
-
updated: Nov 16, 2018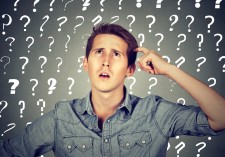 ROHNERT PARK, Calif., November 16, 2018 (Newswire.com) - Sometimes the differences between private and federal student loans, tools often necessary to attend college, aren't made explicitly clear to borrowers. Borrowers could look up the needed information, but if they don't know that they don't know something, it gets especially difficult in finding information for repayment when questions come up. Ameritech Financial, a document preparation service company, has some information that aims to help clear up some questions that borrowers may not even know they have.
Both loan types have loan servicers, the companies that collect the owed money. Private loans come from banks, rather than the government, and have the ability to be refinanced, which can help a borrower get a lower interest rate on their loans later on. Private loans do not currently have repayment programs, but they do have a statute of limitations to them. After a certain amount of missed payments, the loans may be written off so to speak, and a borrower will no longer be responsible for repayment. However, a significant amount of damage can be done to a borrower's credit and financial situation before that, and in some extreme cases servicers may send out a warrant for arrest due to unpaid loans. Or in some cases, there may be some less than scrupulous tricks servicers that are willing to try to attempt to get borrowers to pay back their loans. "When struggling with handling a loan situation, if possible, it may be best to seek out professional help," said Tom Knickerbocker, Executive Vice President of Ameritech Financial.
Sometimes even just browsing the Federal Student Aid website can give helpful answers to quick questions for federal loans. Federal loans have repayment programs for when payments become too much for a borrower to handle. Companies like Ameritech Financial help qualified student loan borrowers apply for federal income-driven repayment programs, that can potentially lower their monthly payments and get them on track for student loan forgiveness after 20-25 years of being in the program. "We believe student loan repayment shouldn't have to be a struggle. That's why we're so committed to helping our clients and being a student loan advocate," said Knickerbocker.  
About Ameritech Financial
Ameritech Financial is a private company located in Rohnert Park, California. Ameritech Financial has already helped thousands of consumers with financial analysis and student loan document preparation to apply for federal student loan repayment programs offered through the Department of Education.
Each Ameritech Financial telephone representative has received the Certified Student Loan Professional certification through the International Association of Professional Debt Arbitrators (IAPDA).
Ameritech Financial prides itself on its exceptional Customer Service.
Contact
To learn more about Ameritech Financial, please contact:
Ameritech Financial
5789 State Farm Drive #265
Rohnert Park, CA 94928
1-800-792-8621
media@ameritechfinancial.com
Source: Ameritech Financial
Share:
---
Categories: Financial News, Financing and Student Loans
Tags: federal loans, FSA, hardships, income-driven repayment, loan servicers, pitfalls, private loans, student loan repayment, student loans
---