ASTA-USA Translation Services Calls on Legal Immigration Organizations to Collaborate
Press Release
•
Aug 1, 2023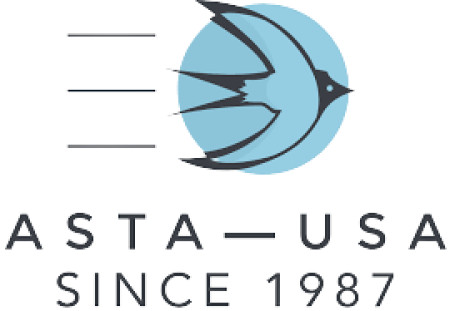 DALLAS, August 1, 2023 (Newswire.com) - Since 1987, ASTA-USA Translation Services, Inc. has served the legal community by providing complex, specialized language translations that have never been challenged by any organization, court, or government entity. After an internal review of the scope of work involved in these translations, an influx of requests for assistance with legal immigration paperwork was noted. An immigrant himself, Mr. Alain J. Roy (Founder of ASTA-USA Translation Services), vividly recalls the complexities and hardships associated with the USCIS process. In turn, ASTA-USA has always assisted immigrants with USCIS-related translations at costs significantly lower than their typical corporate rates.
With more than 4 million individuals on the State Department's waiting list as of 2022 and numbers continuing to grow, many legal organizations that serve the immigrant community simply aren't equipped with the resources they need to accommodate the rising demand. This is particularly true when it comes to communicating with immigrants who speak a language other than English (LOTE).
"Many legal organizations that work with the immigrant community are equipped with Spanish-speaking employees, but the time that they can dedicate to each request is limited. In turn, bottlenecks develop as English-speaking employees await translations or further information from interpreters or translators to aid in completing USCIS forms or other pertinent tasks. This problem only intensifies when those in need of legal immigration services speak less common languages like Tagalog, Bengali, or Swahili. It adds time to an already lengthy emotionally and financially draining process, where families are separated and faced with many uncertainties," notes Mr. Alain J. Roy, CEO of ASTA-USA Translation Services, Inc.
With no simple solutions in sight, the visionary Mr. Roy was compelled to take action. In an effort to support fellow immigrants, he has begun constructing a robust network of like-minded individuals and organizations. Through this strategic alliance, law-abiding, well-intentioned immigrants will have access to the support they desperately need throughout all phases of the immigration process.
Mr. Roy proudly extends an invitation to legal immigration organizations to join him on his mission to advocate for upstanding immigrants. Interested parties can connect via e-mail at ajroy@asta-usa.com.
About ASTA-USA Translation Services, Inc.
Every day, corporations and governments of all sizes rely on the expertise of ASTA-USA to translate their important written materials, and to provide real-time, live, human interpreting services. ASTA-USA offers premium translations in more than 70 languages for a variety of industries. Headquartered in Cheyenne, Wyoming, ASTA-USA's Translation Directors, and Professional Translation Teams are based all over the United States, Canada, the United Kingdom, the Middle East, Asia, South America, Latin America, and Africa.
To learn more about ASTA-USA Translation Services, Inc., visit www.asta-usa.com.
Source: ASTA-USA Translation Services, Inc.