assisTek Announces Updated CORE Platform Release for Fall 2023
Press Release
•
Aug 24, 2023
PA-based clinical technology provider assisTek has announced new features to its upcoming software release, including AI Integration, a Proprietary OS, SSO & Remote Provisioning, to add to its growing suite of eCOA & ePRO solutions.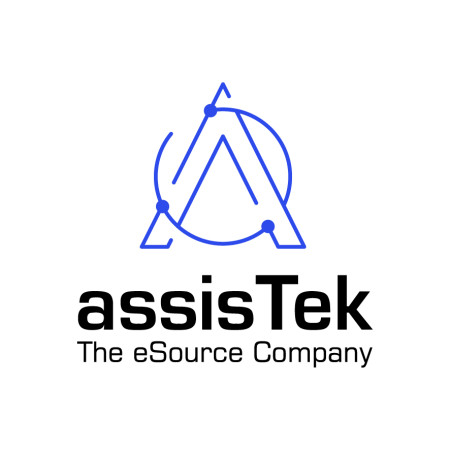 DOYLESTOWN, Pa., August 24, 2023 (Newswire.com) - Pennsylvania-based Clinical Technology company assisTek is thrilled to announce their next-generation, advanced software platform designed to further streamline their current eCOA (electronic Clinical Outcome Assessments) and ePRO (electronic Patient-Reported Outcomes) solutions.
This cutting-edge platform adds an array of features and updates, including Single Sign-On (SSO), an AI-powered configurator, remote device provisioning for enhanced reusability, and a Proprietary Custom Operating System.
Single Sign-On (SSO): The new platform places security at the forefront with the integration of Single Sign-On functionality. This allows users to access multiple applications with a single set of credentials, instead of multiple logins for multiple systems.
AI-Powered Configurator: The AI-powered configurator sets a new benchmark for customization within eCOA and ePRO solutions. This technology recommends optimal settings based on user inputs, ensuring that studies are designed with precision and efficiency. This allows users to adapt the platform to their unique needs without the need for complex coding or technical expertise.
Remote Provisioning of Devices for Reuse: Optimizing resources and reducing waste are paramount considerations in healthcare solutions. The upgraded platform introduces remote provisioning of devices, enabling efficient device management and reusability across multiple studies. This not only contributes to cost savings but also minimizes the environmental impact associated with traditional single-use devices by allowing easy reconfiguration and reuse of devices.
Proprietary Custom OS: Building on a commitment to innovation, this proprietary OS is purpose-built to optimize the performance, security, and reliability of the platform, thus delivering a seamless user experience. By designing an OS tailored to the unique demands of eCOA and ePRO applications, they can ensure that every aspect of the software functions cohesively and efficiently.
"We are excited to unveil this game-changing software platform that redefines how eCOA and ePRO solutions are experienced," said Richard Gastineau, Chief Executive Officer at assisTek. "By combining each of these unique enhancements into our custom operating system, we are empowering study teams and patients to elevate their data collection processes and continue on our goal of patient engagement and ease of use."
AssisTek will be releasing this updated platform in the Fall of 2023.
About assisTek
Headquartered in Doylestown, Pennsylvania, assisTek fuses new developments in mobile technology with creative software solutions to optimize the collection of data in clinical trials.
Their eCOA solutions are highly scalable, customizable, and all powered by a proven, cloud-based technology platform. The solutions are delivered with the resources of experienced project managers and customer support teams to provide consultation and a boutique service to each of their clients.
assisTek has additional offices located in Charleston, SC; Scottsdale, AZ; Austin, TX; and internationally in Copenhagen, DE.
Source: assiTek Inc.