Aspen Grove Appoints Mike McAuliffe as CEO
Press Release
•
Sep 14, 2023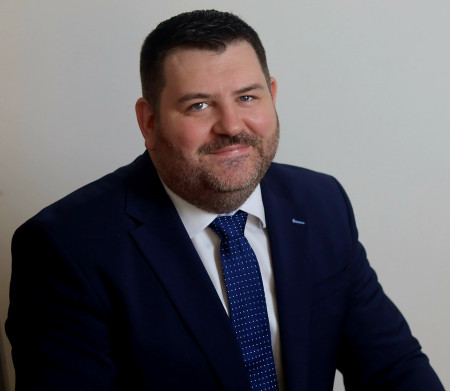 FREDERICK, Md., September 14, 2023 (Newswire.com) - Aspen Grove is excited to announce the appointment of Mike McAuliffe as Chief Executive Officer. McAuliffe will succeed Seán Ryan, who will move to the role of Executive Chair, effective Nov. 6, 2023.
Having served as Chief Operating Officer for over the past decade, McAuliffe has played a pivotal role in shaping Aspen Grove's platform, creating best-in-class enterprise digitization solutions for customers in the financial services industry and beyond.
"It's been an incredible journey so far," said McAuliffe. "Over the past few years, we have invested heavily to create a platform, establish partnerships, and implement an approach that allows us to rapidly launch innovative products and solutions, connecting everyone and everything in mortgage servicing. We have an unparalleled opportunity to deliver accelerated growth to clients who leverage our platform to power their operations. It is a huge privilege to lead our talented team as we continue to unleash the full potential of the platform."
McAuliffe continued, "I'd also like to extend my gratitude to Seán for his remarkable leadership and vision and look forward to continuing to work closely with him during and beyond the transition."
Seán Ryan, who has led Aspen for almost three decades, said: "Mike's exceptional leadership skills, strategic insights, and deep industry and company knowledge make him the ideal choice to lead Aspen. I have no doubt that he will drive Aspen forward and, in doing so, launch this amazing platform in other industries. We truly have an unbelievable solution in search of problems to solve."
About Aspen Grove Solutions
With locations in the U.S. and Europe, Aspen Grove's enterprise platform automates, tracks, and manages any business process, including supply-chain management, while providing next-generation customer engagement. Aspen Grove helps clients to minimize risk, reduce cost, increase productivity, and ensure better outcomes for all stakeholders. The Aspen Grove platform manages the synchronization of business processes across the supply chain through workflow, automation, and risk mitigation. It is a rapid-deployment platform that can be configured to track any business process no matter the complexity or boundaries.
Source: Aspen Grove Solutions