Ashton Whiteley Reports Parmley Will Push for Brexit Certainty
Mayor of London's financial district will call for a firm Brexit transition agreement to avoid future damage to U.K. economy.
Press Release
-
updated: Oct 6, 2017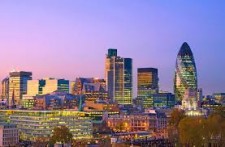 SHANGHAI, October 6, 2017 (Newswire.com) -  London's mayor will state that the financial district requires a solid Brexit transition agreement by the end of the year so that financial institutions can plan accordingly to avoid damage to the economy.
Lord Mayor of London Andrew Parmley is to address the annual City Banquet this week and will state that government support of a firm transition deal will be necessary to secure the future of the economy.
A statement released to the press prior to the event revealed that Parmley will emphasize the need for the transition deal to be translated into a legal agreement by year-end.
Parmley added that the longer this transition issue is drawn out, the greater the damage would be to the U.K. and EU economy.
Shanghai, China-based Ashton Whiteley says that banks in London have already stated their intention to relocate staff and businesses to the European Union prior to the UK's exit from the EU in March of 2019. These moves will aim to continue to cater to European clientele.
Parmley condemned what he referred to as the "economically illiterate calls" of those who are seeking greater barriers and restrictions across borders. These sentiments are echoed by the UK which is strongly opposed to Brussels' desire to have euro-denominated trades moved to the EU from London once Brexit has been completed.
Parmley will insist that the financial sector be given greater clarity regarding the future of Britain's trading terms with the EU.
Ashton Whiteley reported that the annual banquet, which will take place in the Square Mile, will also consist of speeches from the heads of the Bank of England's Prudential Regulation Authority as well as the Financial Conduct Authority.
​Contact - Market Watch Asia - 128 Chaoyang Park S Rd, Chaoyang Qu, Beijing Shi, China. media@marketwatch-asia.com
Source: Ashton Whiteley
---
Categories: Economy, Foreign Government, Governmental Banking
Tags: Ashton Whiteley, AshtonWhiteley, Brexit, London, Parmley
---