Ashton Whiteley: China Economy Could See Accelerated Growth
Press Release
•
updated: Sep 14, 2017
With the unexpected growth in PPI and CPI, China's economy may be on track for economic growth acceleration for the first time in 7 years.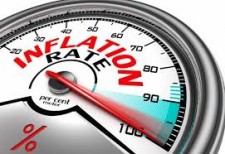 SHANGHAI, September 14, 2017 (Newswire.com) - China's producer price inflation indicated firm, consistent growth for the economy and factory revenues when it increased more than anticipated to a four-month high last month, spurred by firm growth in raw resources prices.
With indications that upstream price growth is filtering through, consumer inflation also grew more than predicted to reach its highest in seven consecutive months.
An analyst at Shanghai, China-based investment house Ashton Whiteley, stated that price increases are still to be considered modest and that there is little burden on the central bank to further stiffen policy.
The analyst went on to say that the unanticipated increase in both producer price inflation and consumer inflation meant that there was little chance of China easing its monetary policy before year end.
According to a recent Ashton Whiteley report, the producer price index of the world's second largest economy increased by 6.3 percent last month compared with the same time last year and up 0.8 percent from a month earlier.
The price data is the latest in a slew of unexpectedly positive news for China's economy which has, until now, managed to avoid a slowdown widely predicted by analysts and commentators worldwide.
Borrowing costs are being pushed upwards by a 12-month long construction boom, a recovery in exports and a highly resilient property market which has withstood the dampening effect created by the tighter regulation of less traditional and riskier types of finance and investing.
Although last year, China's economic growth was at its slowest in 26 years, Ashton Whiteley analysts are of the opinion that if activity continues at more or less the same pace in the immediate future, economic growth in China could increase for the time in seven years this year.
__ __ __ __ __
Contact - Market Watch Asia - 128 Chaoyang Park S Rd, Chaoyang Qu, Beijing Shi, China. media@marketwatch-asia.com
Source: Ashton Whiteley