ArtVersion Named the Best Design Agency of 2021 by Digital
Press Release
•
updated: Sep 29, 2021
In their 2021 report, Digital.com featured ArtVersion as the best design agency worldwide.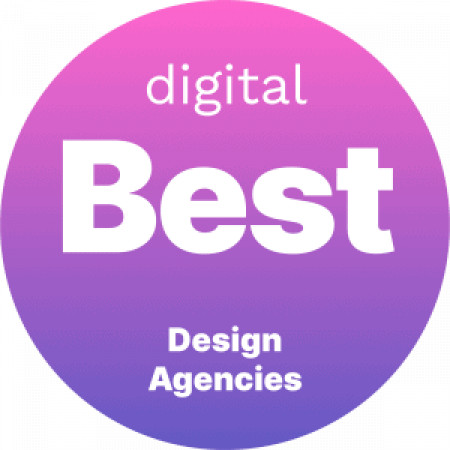 CHICAGO, September 29, 2021 (Newswire.com) - ArtVersion creative agency was named the Best Design Agency by Digital. Their design agency reviews are the result of over 40 hours of in-house research on 100+ design agencies from across the web. These reviews and their design agency guide help businesses and startups find the best design agency for their company. Digital is an independent review platform that applies a sentiment analysis algorithm to score companies and aggregates unbiased opinions from genuine users. We take great pride in acknowledging this wonderful accolade we received, and we are honored to be among the top three to receive their highest designations. Earlier this year, we earned similar recognition from Digital as number three on their Best Web Design Companies of 2021 list.
"Thank you so much for this recognition - we appreciate it," says Petra Tomekova, Art Director at ArtVersion. "We feel humbled to receive this award. In addition, I would like to thank all of my team members for keeping us up with high-quality work. I'm personally pleased to be sharing this honor with all of you."
ArtVersion is an independent creative agency and design consultancy comprised of web design, UX/UI design and branding experts - an interdisciplinary design team working with brands worldwide. Driven by both skill and magic, ArtVersion works with company change-makers and visionaries to create the world's most exciting brand experiences. In the last two decades, the ArtVersion team served over a thousand brands, many fortune 500 companies and notable organizations.
"In this time of gratitude, we give big thanks to all of our clients," says Erin Lentz, Executive Director of Design at ArtVersion. "We value your continued trust and appreciate your confidence in us - this is what makes us be better in what we do and allowes us to enjoy innovations in creating brand experiences."
Results are published at: Digital.com
ABOUT ArtVersion:
ArtVersion is a creative agency headquartered in Chicago, IL, globally acclaimed for its UI/UX focused in web design. With over twenty years of leading brand expertise, design, and development, ArtVersion works with clients nationwide to design dynamic strategies, visuals and brand components that create powerful user experiences.
ABOUT Digital:
Digital.com is a website that helps businesses make the right selection choices in crowded digital space. Inaccurate reviews are a real problem. That's why Digital builds ratings using sentiment analysis and genuine user comments that are authentic and relevant and with zero editorial bias.
Source: ARTVERSION